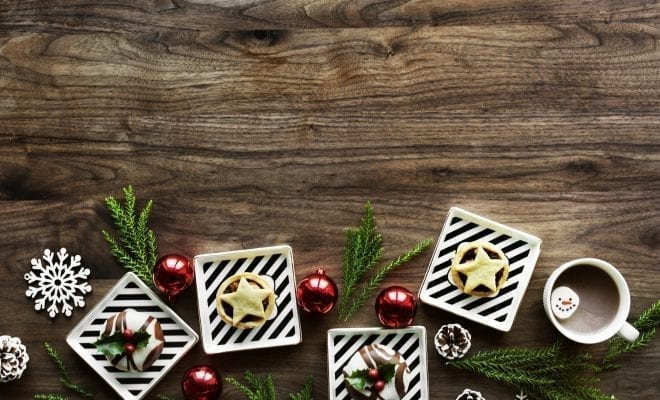 Entertainment & Events
This Weekend in San Diego 12/1-12/3
By
|
It's officially the first weekend of December which means it's time to start counting down the days until Christmas Eve. Explore different ways to get involved in the community and celebrate the new month all weekend long.
Start off at the Holiday Pet Food Drive at North County Veterinary Specialty Hospital in San Marcos. This is the 6th annual year that this event has taken place, and now you can be a part of changing a pet's life. Bring a can of dog or cat food that will be distributed through the city and the local soup kitchens, shelters, and other centers in the area. This event goes through January 5th so you can give back all month long.
Santa's Christmas wonderland is set up at Sea World currently for the SeaWorld Christmas Celebration until January 6th. There is a nativity show, visits with Santa Claus, and carols for your kids to sing along to. There of course will be special holiday performances from the animals including dolphins and whales. Enjoy the ambiance as you walk through a winter wonderland in Southern California.
Use your creativity at the Holly Jolly Craft Fair where you can explore different handmade items and shop for the holiday season. This fair is two days long and you can explore different arts and crafts each created by a different local artist. From seasonal decorations to handcrafted pieces, this fair is the perfect way to get your holiday shopping done and enjoy the day out with your family.
Try new things and explore the Comedy Variety Show: Talk Talk with the visual artist Jason Sherry and the main hose Matt Hoyt. There will be comedy, art, and you will learn how to laugh at yourself and the absurdity that life may throw at you. Join the experience on December 2nd and enjoy a night out on the town for a good time and even better laugh.
Take your kids out for a playful day at the Frosty Farm located at the Helen Woodward Animal Center. Enjoy the interactive activities with the adorable animals and get in spirit for the holiday season. Check out the website here and explore the different camps that are also available for your little one. If your child is an active animal lover this is the perfect place to explore and your child will discover their safe haven.
Bend + Brunch is a free yoga class with Samira Moosavi who will teach you for 60 minutes on extensive yoga poses. Spend your crisp Saturday morning at the La Jolla Wellness Studio and enjoy healthy treats after. Get your friends together and start December off right with your yoga class and the fresh air. Focus on yourself and dedicate an hour to your health and mental state by embracing yoga and tasty treats.
 Enjoy your weekend that is sure to kick off your holiday season with a twist and new experiences that you won't want to miss out on.