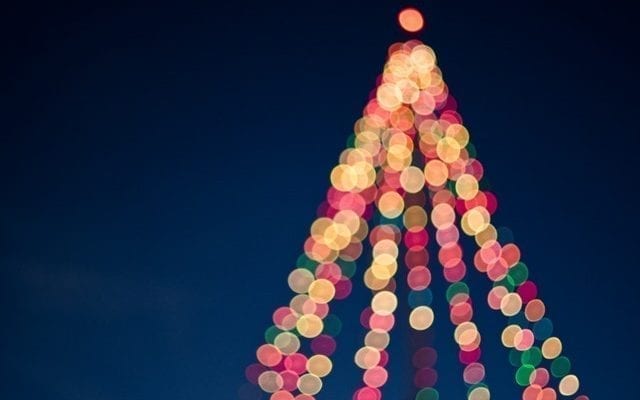 Entertainment & Events
Balboa Park December Nights: What You Need To Know
By
|
Celebrating its 40th commemorative year, Balboa Park December Nights is coming back to San Diego to kick off the holidays. Taking place on December 1st from 3:00pm-11:00pm and December 2nd from noon to 11:00pm. Well known for being a premiere holiday festival, it is an amazing event to bring your friends and family to and join your local community in celebrating the start of December. Jam packed with food, attractions, and festive holiday, here is what you need to know to make the most of this event.
With over 350,000 people attending December Nights, you'd think the entertainment offered at this event must be top notch, and you'd be absolutely right. With over 100 live performances from over the two days of the festival, you'll be sure to find something you'll like. You can catch the talented San Diego Junior Theatre singing Christmas Carols, then head over to the beautiful Botanical Garden stage to watch the grace of the Ballet Institute of San Diego.
Family owned Christiansen Amusements will be there offering 14 thrilling rides that are perfect for all ages. These include a classic giant carousel, the exhilarating Kamikaze ride, and the Cliff Hanger, which make you feel as if you're hang-gliding over California. If you thought it can't get any better, then get this: there will be a zip line area that allows you to fly through the tree line in Balboa, and give you a breathtaking view of the park. This all takes place in the Activity Zone, which is also home to live music, specialty retail, Ultimate Bungee, an extreme obstacle course, and food trucks.
Speaking of food, all these exciting activities will be sure to work up a mighty appetite. Lucky for you, there will be over 100 food vendors serving up all sorts of delicacies for you to try. We're talking major variety, so even the pickiest of eaters will find something to enjoy. Fancy a gourmet grilled cheese? Bread & Cheese Catering has you covered, serving up gooey grilled cheese sandwiches on the Botanical Garden lawn. Cane Patch Kitchen will be on site providing amazing Cajun cooking, including gumbo, jambalaya, and even fried catfish baskets. At the International Cottages area, you'll find vendors representing each country present at the Cottages. Some unique ones include the House of Poland, serving up Polish sausage, and the House of Columbia, selling beef turnovers and fried bananas.
If you're like me and already sold on going after reading about the food, there are a few things you'll want to know about to make your time at December Nights pleasant and easy. Make sure to treat the park with respect, and pick up any trash before leaving. It is recommended that you leave your pets at home, as there will be a large amount of people there, which could prove hazardous for them. There will be over 5000 parking spots in the park, but they will fill up very quick, so think about ride sharing or carpooling to the event to cut down on traffic. Finally, remember to dress in layers! It can get cold as the sun goes down, so make sure you're prepared to stay nice and cozy.