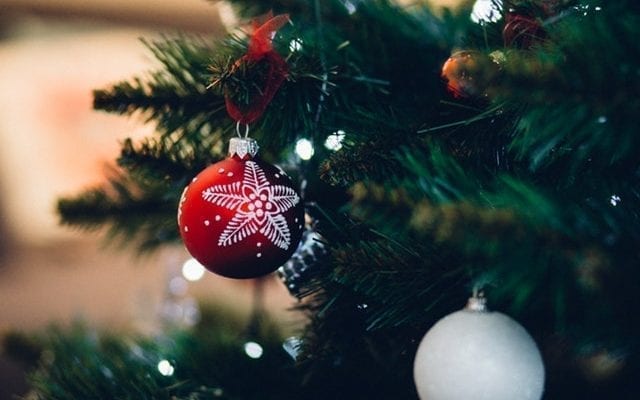 Entertainment & Events
Tree Lightings and Holiday Festivals In San Diego You Don't Want To Miss
By
|
As Christmas time draws near, the holiday spirit is in full swing in San Diego. If you're looking to get in the mood for some Christmas cheer, look no further than the many Christmas tree lighting's taking place all around San Diego. The quintessential symbol of Christmas is a sight to behold, so take your family out to see some incredibly decorated Christmas trees this season. Here are some fantastic tree lighting's to attend in San Diego.
The Marine Corp Community Services will be hosting a holiday festival for military families from 2 to 6 p.m. at MCAS Miramar. The event will take place at the Bob Hope Theatre on December 8th. The event will offer a multitude of carnival rides that will be perfect for the kids and young families. A zip line will be on the premises, offering a thrilling way to experience the entire lighting ceremony. Bounce castles will be available for children, along with a Santa Claus for those who want to get those adorable family photographs. The tree lighting ceremony will take place at 5:30pm, so be sure you're ready to witness its amazing spectacle.
The city of Poway will be hosting their annual Christmas in the Park festival. The festival will take place on December 9th, and will starting at 3:30 p.m. and go until 8:30 p.m.. The festival will be at Old Poway Park, and offer a fantastic venue to celebrate the holidays. Horse-drawn hay and pony rides will be on site, as well as petting zoo and face painting. In addition, the festival will offer train rides to children, as well as live entertainment to get you in the holiday spirit. Don't worry about getting hungry either, as holiday sweets and warm dinner food will be available. At 5:30 p.m., Santa will arrive to board the train will all of the children, so make sure to snap a picture of him with your kids. There will be a shuttle available to and from the event, in order to cut down on traffic, and allow you the maximum amount of time to have fun. They will run until the end of the festival, at 9 p.m.
For those who live in the more coastal areas of San Diego, Oceanside will be hosting a grand Christmas Tree Lighting Ceremony at 5 p.m. on December 7th. The event will take place in the Regal Center Plaza at Pier View Way. The event is entirely free, and will offer a wide range of free activities sponsored by the City of Oceanside. Visit with Santa and take Christmas pictures with him, or spend time with your kids crafting Christmas ornaments. In addition, there will a ton of exciting kids activities available including a coconut tree climb, a zip line, bungee run, obstacle course, and giant inflatable bounce castles. In addition, the sunset market will be offering a wide range of vendors available for those who want to get some delicious food or do some Christmas shopping. The tree lighting will commence at 6 p.m., so be ready to see the beauty of the holiday spirit.