Entertainment & Events
This Weekend in San Diego 8/16 – 8/18
By
|
Beach, Beer & Bites is the name of the game! Are you in? We thought so… This weekend brings us foodie festivals like the Chula Vista Harbor Fest that is free fun for the whole family! Don't miss Little Italy's Ferragasto Festival to experience the traditional summer Italian holiday. Beach lovers, gather around for the 43rd Annual World Bodysurfing Championship taking place in Oceanside. Summer in San Diego summer does not disappoint, so scroll down to find out what else is going on this weekend!
Friday, August 16
Kick off your summer weekends in style every Friday evening at Balboa Park's hottest after-hours event from 4:00 -8:30 pm. Visitors of all ages can enjoy live entertainment and activities for kids while eating gourmet dishes from a rotating selection of more than a dozen popular food trucks parked on the Plaza de Panama and El Prado walkway. Throughout the summer, Food Truck Fridays will present different musical performers or DJs each night in the Plaza de Panama.
Start your Friday off with some quality time with your little one at Olivewood Gardens and Learning Center at 9 am. This class is for children ages 2-5 and includes a magical walk through the garden, storytime, and of course, delicious food!
This Reggaeton and Latin music festival takes places over the boarder at the Rosarito Beach Hotel, with performances from J Balvin, Bad Bunny, Ozuna, and more. Enjoy dancing under the moonlight in Mexico and living up the last few weeks of summer.
The 7th annual food festival will take place at Embarcadero Marina Park North starting at noon for a 2-day festival. Sip on fresh cocktails while joining the fight against hunger, as proceeds going towards The San Diego Hunger Coalition.
Saturday, August 17
Mariachi Vargas, a 13 member quartet that got its start in 1898, will be headlining the fourth annual San Diego International Mariachi Summit Gala Concert at the San Diego Civic Theatre. The show begins at 7pm; proceeds go to the Mariachi Scholarship Foundation.
Gain insight into the curatorial process with a Curator-led tour of the exhibition More Like a Forest: Paintings and Sculptures by Richard Allen Morris. This presentation, comprising a sculptural series from the artist's collection as well as paintings drawn from the Museum's own holdings, highlights Morris's ceaseless transformation of ordinary materials into extraordinary creations. Curatorial Fellow Alana Hernandez will lead the tour. The Curator's Perspective series provides an opportunity for visitors to ask questions and gain first-hand knowledge about the installation and curatorial process. Reserve your spot in advance here.
Grab your friends, family, or furry companion to explore Chula Vista HarborFest's most exciting and FREE features: 3 stages of music to dance the day away, water activities for the aqua lovers, pet parade to showcase the cutest lineup of furry models, green initiatives to save our planet, exotic automobile displays, Lucha Libre wrestling to get rowdy, and a vibrant art exhibition with breathtaking ocean views as a backdrop. To enhance your HarborFest experience, prepare your appetite for the Chula Vista Harbor Fest Tacos and Spirits Revolution from 11 AM to 3 PM in Bayside Park on Saturday, August 17! Taste your way through unique taco specialties, brought to you by 18 competing chefs accompanied by 10 competing spirits who will all battle it out to be voted best of the fest!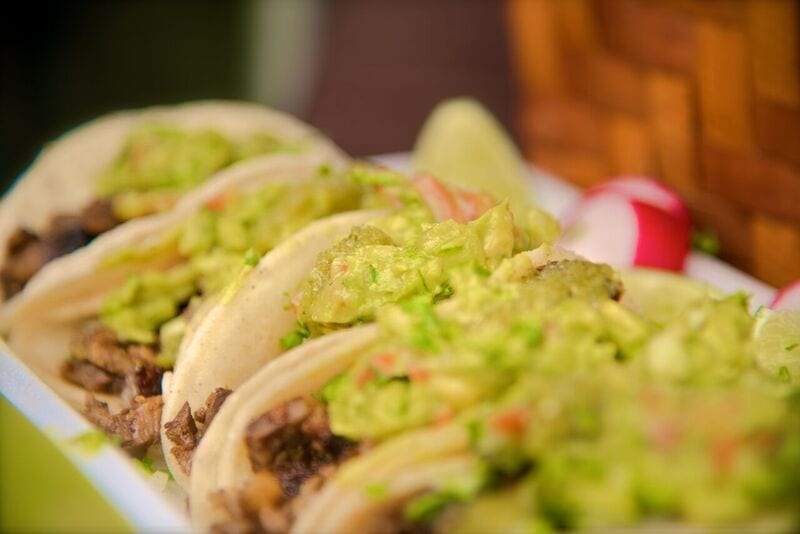 After a decade of bringing the community together to raise money for historical preservation, youth programs and school scholarships, Ferragosto—the largest themed Italian-American gala in the country—will host its final fundraising event on Saturday, August 17 in San Diego's Little Italy. The event is Little Italy's biggest party and takes on a special theme each year with the final theme being, "Pirates Invade Sicily." Ferragosto is Little Italy's own take on the traditional summer Italian holiday "Feriae Augusti." The event will go out in style with even more themed surprises than ever before—attendees can expect plenty of food from over 18 Little Italy restaurants, well-poured drinks, pirate-themed pageantry, a cigar and rum lounge, live music, a full casino and more!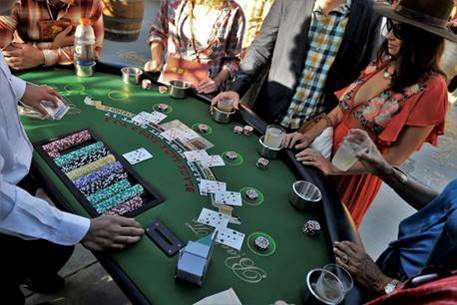 Sunday, August 18
Head to Studio Kitchen (1929 Hancock St., No. 150, San Diego, CA) at 11 am this Sunday for a course on easy ways to eat well. Dr. Sabrina Falquier Montgrain is the internal medicine doctor with Sharp Rees-Stealy and expert on the relationship between food and health. In this 2-hour course, you'll learn how to make better food choices, pair seasonal produce with protein, and create delicious and healthy desserts.
Nealy 400 body surfers will gather for the 43rd annual world bodysurfing championship taking place this weekend on Saturday and Sunday at the Oceanside Pier.
Summer is coming to an end and that means embracing every last bit of this season. At Sign of the Whale, you can dance your troubles away at the Baddies Love Brunch Day Party, complete with a DJ, photo booth, and much more. The fun begins at noon.