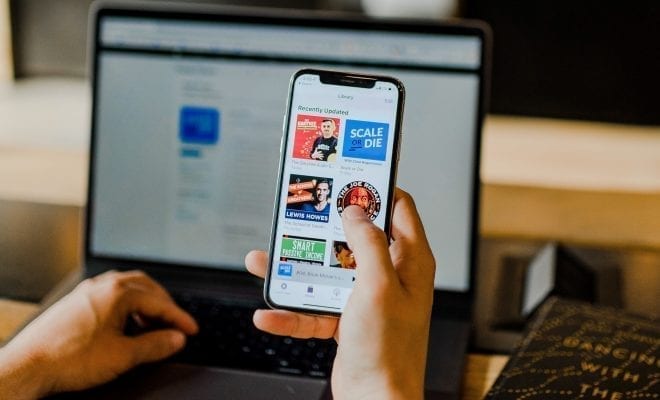 Entertainment & Events
Best Podcasts of 2019
By
|
Podcasts have evolved into a robust and in-depth medium since their inception back in 2004. Nowadays, podcasts encompass a wide range of topics and content, with 2019 bringing us the best we've ever seen. If you're a podcast junkie, these selections should be at the top of your list for your next listen.
At age 37, Julie Yip-Williams was diagnosed with stage IV colon cancer and given a terminal prognosis. Coming to terms with her fate, she began to write a memoir, The Unwinding of the Miracle, which explores the emotions of knowing when your life is going to end. This podcast, produced by Pineapple Street Media, delves into Julie's memoir, as she recounts her stories of life, love, motherhood, and grief. The show is sad yet beautiful; depiction of the human spirit, and is one that is insightful and inspiring.
Elizabeth Holmes was a 19-year old Stanford dropout when she founded Theranos, a tech company which sought to revolutionize the health industry with one-drop blood tests. The entire operation, however, was a lie. Of course, that wasn't known to its hundreds of employees and investors who poured billions into the company. The Dropout explores the downfall of a seemingly infallible tech icon and the destructive wake that was left in the aftermath of the company.
Another fantastic addition to the true-crime genre of podcasts, Over My Dead Body (Season 1), explores the peculiar case of two attorneys whose marriage falls apart and ends with a murder. Following an elaborate stream of involvement between a well-connected family, street gangs, and high-profile lawyers, this podcast reels you in from the first episode. The newly aired Season 2 follows Joe Exoctic, a self-described zookeeper "gay, gun-carrying redneck with a mullet" who's on a mission to resurrect saber-tooth tigers by breeding tigers and lions together, and his nemesis, a big cat rescuer.
Award-winning actor David Tennant hosts this podcast, interviewing actor friends for a candid yet entertaining conversation. Featuring some high-profile actors like Jodie Whittaker, Olivia Coleman, and James Corden, this show is both enjoyable and features plenty of laughs.
The Royal families have always been a subject of fascination throughout history. While you may think the current Royals are a bit dramatic, you're in for a surprise, as Noble Blood explores the wildest Royals throughout history.
If you were completely enthralled by HBO's excellent Chernobyl miniseries, then this podcast is the perfect companion to gain greater insight into the biggest nuclear disaster in history. This five-part podcast digs deeper into the minute details of the meltdown of the Chernobyl power plant, providing incredible insight.
Haunted by something embarrassing you did back in grade school? You're not alone… guests on the Mortified Podcast come on to read through their childhood journals about the awkward mishaps and funny moments that occurred in their youth. An enjoyable and funny look into the things that make us human, this podcast is one to turn on if you need a good laugh.
Not your typical podcast, Blackout is an audio drama series set in an apocalyptic world where a small-town DJ (Rami Malek) is forced to protect his family after modern civilization falls apart. With an amazing cast and a story that draws you in from the get-go, Blackout is a thrilling and unique podcast that is unlike anything you've heard before.
Humans have been trying to establish utopia's for thousands of years, but have yet to achieve such a feat. This podcast explores the attempts to do so throughout history, with the first episode telling the real story of Jamestown, a failed utopian society in the mid 16th century.
Created to help those who need a little extra pep at work, this podcast provides listeners with helpful and actionable tips and strategies to best navigate their work environments. From asking for a raise to dealing with irritating co-workers, Safe For Work is there for you when you're having a bad day.