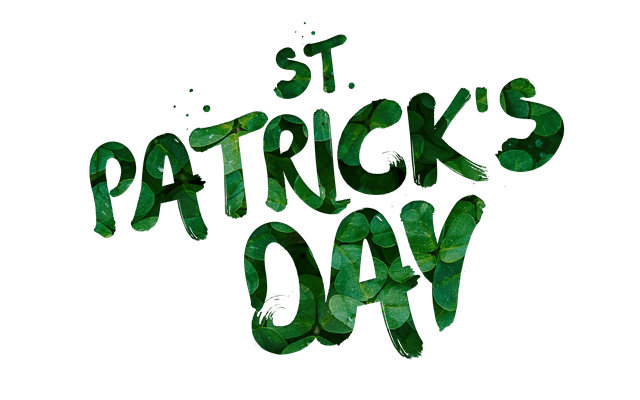 Entertainment & Events
Hit These Bars for St. Patrick's Day Festivities
By
|
St. Patricks Day is coming up quick, but there are plenty of ways for you to celebrate the holiday in the best fashion. Some of the best restaurants in town will be having incredible deals that you won't want to miss out on, so be sure to check these out and have the best St. Patricks Day yet!
We all know that the Gaslamp District is home to some of the best party destinations in all of San Diego, but the area truly comes to life during St. Patrick's Day. This year, one of the wildest pub crawls will be taking place, and it's all sponsored by Pubcrawls.com. They will be compiling a list of the best bars that are offering deals this St. Patricks Day, so all San Diego residents can enjoy the best festivities the day has to offer. Their detailed crawl map will give you an outline of the best deals of the day, so you know you'll be at the best spots downtown.
Pacific Beach AleHouse will be cooking up some delectable food and house-brewed beers for St. Patrick's Day. From 9am-2pm, you'll be able to enjoy a special brunch that includes St. Paddy's Day favorites like smoked corned beef and eggs, served with two eggs any style and breakfast potatoes. If you're looking to go out for dinner, their hearty St. Patrick's Day dinner with begin at 2pm and will be offered until closing. This will include smoked corned beef and cabbage, a St. Patricks Day staple. The plate will also be served with generous helping of boiled potatoes and Irish soda bread.
Backyard Kitchen & Tap will be serving up some St. Patrick's Day feasts, featuring their flavorsome rendition of Corned Beef Hash for brunch. Their dish is crafted up with potatoes, pepper, onions, poached eggs, and chive hollandaise, making for an absolutely delectable dish. If you can't make brunch, don't worry, because Backyard Kitchen & Tap will be offering their unique Leprechaun Poutine, served with a heaping plate of fries piled high with crispy corned beef, sauerkraut, thousand island dressing, Jameson cheddar and scallions. Their menu wouldn't be complete with the classic beef & cabbage, which comes with roasted baby carrots and fingerling potatoes all drenched in mustard cream sauce.
North County will be in on the St. Patricks Day action as well, with Union Kitchen & Tap serving up brunch from 9 am to 3 pm, with an offering of a smoking hot corned beef hash that comes with house-cured brisket, breakfast potatoes, peppers, caramelized onions and two eggs of any style. If you're trying to get your drink on, this dish is paired perfectly with their special brunch cocktail crafted specially for the occasion. The Morning Joe is infused with Bushmills, Nola coffee liqueur, cold brew, and Branca Mentha whipped cream.
If you're looking to spend your St. Patricks Day near the beach, then look no further than WaterBar, Pacific Beaches newest oceanfront addition. Waterbar will be serving up $5 Irish coffees, along with $10 Jameson Caskmates all day long. Large flat screen TV's will be set up so you can watch the England vs. Ireland rugby match, because would you St. Patricks Day be completed without it? They'll be ending the days celebrations with some authentic Irish tunes from a sunset bagpiper.