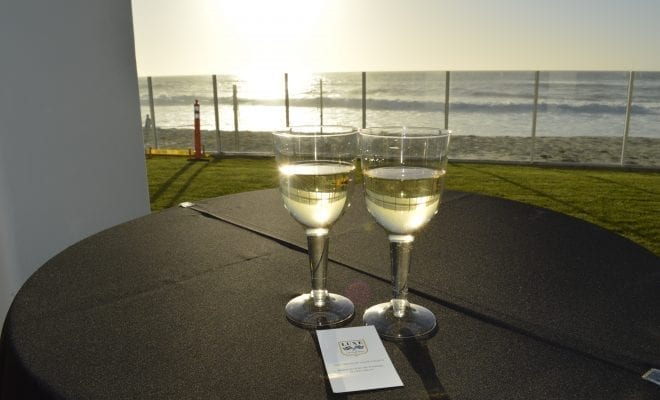 Entertainment & Events
Luxe Car Collective Launches with La Jolla Party
By
|
Martinis and Lamborghini's, the successful launch party for Luxe Car Collective (LCC) was held at a beautiful $20M beachfront La Jolla mansion on Saturday October 21st. More than 250 party guests helped raise $5000+ for Luxe Car Collective's partner nonprofit, Richard Branson's Virgin Unite. The party venue was even more lovely with all of the attendees dressed to impress in their luxurious cocktail attire.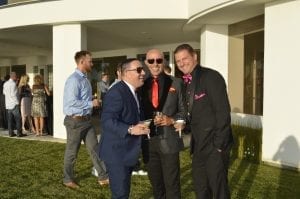 The night launched with party-goers touring the three story home, taking pictures on multiple balconies that overlooked the beach. Sunset pictures included attendees sipping drinks – three different martinis all named and inspired by luxury cars. Guests enjoyed beats by DJ Ofier, many photo ops including a photo booth, and lots of entertainment. There were many views inside and outside the house with the beach located just steps away.
As the night went on, there were many party surprises in store for guests. The most talked about surprise was the Nyotaimori body sushi model covered in fresh sushi rolls that guests enjoyed eating. There was also a beautiful fire-breathing mermaid in the master bathroom Jacuzzi, overlooking the ocean. The night also consisted of delicious food: chicken skewers, Fall appetizers, and gourmet pizza. The guest list included media and major social influencers, which provided compelling conversation and social proof from their party posts.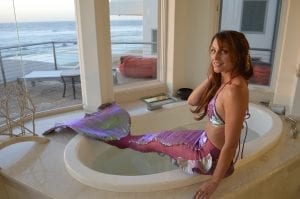 If you missed the party but want to feel as if you were there, blogger Hannah Sanders has got you covered. Sanders created a vlog of the event where you can follow her and friend Gavin, as they experience the night. You can see Sander's night unfold as she tours the luxurious La Jolla mansion, enjoys a delicious custom pizza, and gawks at the amazing views. She explores all levels of the home, and even gives a peek of the mermaid in the bathtub. Check out her vlog on her YouTube channel here. See even more event photos on Delicious Buzz, LCC's PR and Event Production team. If you have fun more party pictures or videos to share, tag your content with #luxecarlife!
Luxe Car Collective is excited about their growth plans to triple their fleet of cars by early 2018. They are also working on partnerships and collaborations with high-end car clubs in San Diego. Rent a luxury car from or add your luxury car(s) to Luxe Car Collective today by visiting www.luxecarcollective.com.