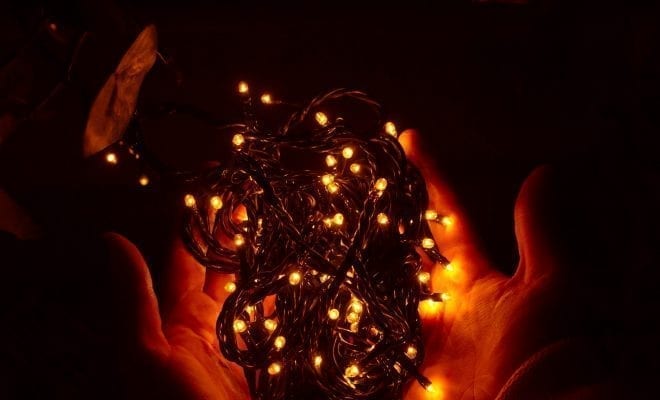 Entertainment & Events
Giving Back this Holiday Season
By
|
Giving back is one of the best ways to get involved in San Diego during the holidays. San Diego is full of organizations and events that are ready to celebrate this holiday season by giving back to the community. Plus, in a season full of gifts and giving, it's never a bad idea to reflect on those who may not have as much, and lend a helping hand to make a difference.
The Teddy Ball will be taking place November 25th at the Town and Country San Diego Resort and Hotel. This formal event will be hosted by the organization Cruise 4 Kids. Money will be raised for the Cruise 4 Kids and Autism Tree Project Foundation, and there will be over 2,000 guests in attendance ready to have an exhilarating night for a good cause. There will also be over 2,000 teddy bears gathered at the event, which will be donated to numerous different organizations throughout San Diego, along with orphanages and churches. Purchase your tickets here and get ready to give back while celebrating the holiday season from 7:30pm-1am.
You and your children can be a part of Stuff-A-Stocking & Make Someone Smile event on December 3rd from 1:30pm-3:00pm. There are over hundreds of families in San Diego that are unable to properly celebrate the holidays, but the community is gathering together to make a difference. Come help stuff stockings that are specially made for each family, through Kids4Community and Interfaith Community. Help children have the Christmas and holiday season that they deserve.
Stop by the Holiday Magic for Kids event put on by the San Diego Coalition for the Homeless to volunteer for the holiday event. Bring your whole family down to wrap toys, stuff stockings, give out food, and other things that are needed in order to make the event run smoothly. Watch children's' faces light up as they receive their new toys and watch a family's holidays change right in front of you. There will be live music and other entertainment provided to bring smiles to everyone's faces, while allowing everyone to mingle and enjoy.
STEP is an organization that will be giving back to junior enlisted and newly discharged families for the holiday season. Come to the event Santa's Elves with Sharing the Joy and help give people a better Christmas and holiday. The date is still to be announced, but STEP is on the lookout for volunteers, organizations, churches, and companies that can help. Get your friends and family together for an event that gives back to military families and will brighten their holidays.
Have your family Embrace-a-Family this holiday season by giving back to low-income locals who deserve a perfect holiday. Your family will receive another family's wish list and it is your job to purchase items on that wish list. Volunteers are still needed for the event on December 10th to help give gifts out and to label and organize presents. Watch families smile with joy as they watch their children have the Christmas they deserve, thanks to the kindness of your family.
Give back to the city that has given you so much. Change a family's holiday season and give them the Christmas they deserve, and do it together as a family.