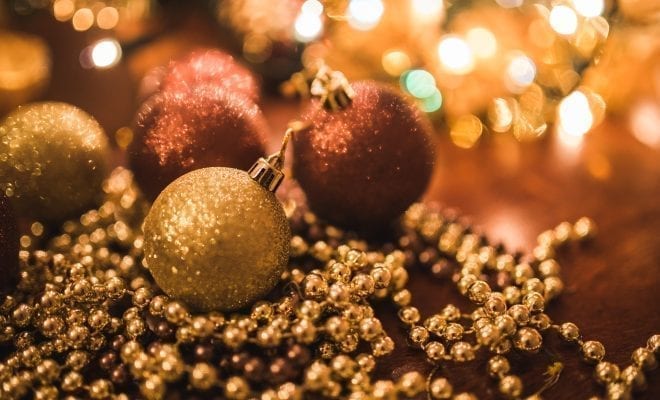 Entertainment & Events
This Weekend in San Diego 11/24-11/26
By
|
This weekend is all about celebrating Thanksgiving and indulging in impeccable Black Friday sales. San Diego is celebrating the holidays with potlucks, pet adoptions, and art sales that will make your weekend with your family unforgettable.
On November 24th, you can make you way down to the Turkey Paddle and Potluck. The West Coast Paddle Sports will be hosting this Thanksgiving event at Fiesta Island and will include various water activities for you and your family to enjoy. There are different events for adults and the youth, and you can enjoy delicious Thanksgiving food after you've completed the challenge. All of the money raised will go directly back to the San Diego Canoe and Kayak Team youth programs that are available. If you plan on participating remember to bring canned goods for the food drive that will be happening and give back for a great cause.
If you have been wanting to get a cat for the longest time, but never took action, Black Friday has finally given you the push that you need. This Friday at the Black Friday Cat Adoption event at PAWS of Coronado, you can adopt any cat that has black on it for 10$. Cats are usually 50$ with vaccines so this Friday is you big chance to get a the feline you always wanted at a great price. They want to make sure that as many cats as possible go to good homes.
Start your holiday off at the ice skating rink next to the San Diego Bay on the Hilton front side. Ice skate near the beach and enjoy the sunset while skating along the ice. This is the perfect activity to kick off the Christmas events that you can start celebrating. Come down after your Thanksgiving feast while the relatives are still in town and enjoy an afternoon out.
Explore your inner artist and come to the Art Sale on November 25th from 9am-5pm. At the And Something Different Studio Gallery, you can purchase mini paintings with unique designs, receive special lessons, and learn more about the world of painting. Go out for a day of sunshine and beautiful paintings with your family by your side.
The Holiday Market is back on November 25th, and you can explore the artwork of local artists. There will be smaller pieces at affordable pieces that you will instantly fall in love with. Purchase your new favorite art piece and take it with your right away and get excited to decorate your walls.
Welcome the best drinks in town at the Craft Beer and Cider Festival at the Del Mar Thoroughbred Club. There will be over 100 different brews and ciders that are hard to find throughout the year, and they will be at the festival within your finger tips. There will be wines, cocktails, and a DJ so you can dance your night away celebrating the holidays.
From beer drinking to ice skating, to beautiful art work, your holiday weekend will be filled with shopping trips and family time.