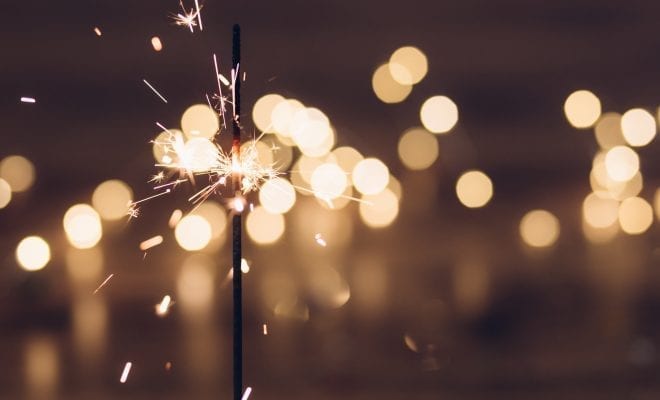 Entertainment & Events
Celebrating Hanukkah in San Diego
By
|
The holidays are just around the corner, and Hanukkah is going to be properly celebrated in San Diego with events all throughout the month. Embrace your culture and holiday with the simplicity and the tradition that comes with the Hanukkah festivities.
Start off the celebration at the Grand Chanukah Party on December 13th from 4:00-6:00pm. Held at the Forum in Carlsbad and led by the Chabad from La Costa and Encinitas, this event will help you celebrate the first and second days of Hanukkah. Come celebrate with hot pastries, unique crafts, face painting, and entertainment. Bring your whole family out to celebrate while embracing your intimate family time and getting out of the house to indulge in the Hanukkah festivities.
Bring your family down to the Chanukah Party at The Jewish Collaborative of San Diego. The annual event will be held on December 15th from 6:00-9:00pm and it is recommended to bring your own personal menorah with you. Gather your entire family so you can celebrate with the ones you love most and feel free to bring snacks and Latkes. Enjoy a night out celebrating with other locals who are passionate about their religion and heritage as well.
On December 13th, you can come to the Menorah Lighting Event from 5:30-6:00pm. This event is held on the first night of Hanukkah. The large metal statue menorah is located at the Oceanside Civic Center, and the event is sponsored by the Chabad Center of Oceanside. Gather around with your family and friends to happily embrace the first night of the eight-night celebration.
Enjoy a cozy movie night with your family at the Movie and Menorah Event on December 25th from 3:00pm-5:30pm. There will be festive movie playing while your cuddle up with your family and indulge in Latkes and a delicious BBQ dinner that will have your taste buds tingling. Along with the movie and delicious dinner, there will be interactive activities, arts and crafts, and of course the lighting of the menorah. Come celebrate a laid back night with your family and enjoy festive night out.
On December 17th from 11am-4pm you can come celebrate tradition and heritage at the San Diego History Center. Celebrate Hanukkah with the men's choir singing Hanukkah songs and other musical pieces. The choir has been performing for the last 16 years and will be nothing short of extraordinary. The group is a part of the Center for Jewish Culture and Creativity in Los Angeles, both non-profit organizations. From performing in festivals to churches, this group is sure to bring the house down for everyone who attends.
Enjoy the delicious food and entertainment that San Diego is provided your for the holidays ahead. Embrace the family time and go on new adventures that will allow you to properly celebrate the best time of the year.