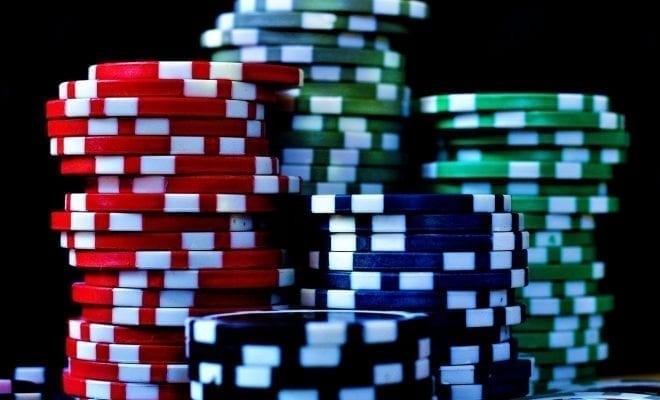 Entertainment & Events
Big Brothers Big Sisters Kicks Off 2018 With 2nd Annual Casino Royale Poker Tournament
By
|
The New Year is about new resolutions and in 2018, we at the Entertainer & Lifestyles Magazine have made one of ours to provide a focus on those people and organizations that truly make a difference here in America's finest city. One such group is Big Brothers Big Sisters of San Diego County (BBBS of SDC).
Big Brothers Big Sisters of America has been helping change kids' perspectives and giving them the opportunity to reach their potential since 1904. It started when a young New York City court clerk named Ernest Coulter began to see more and more boys come through the courts, and he realized that caring adults could help many of these kids stay out of trouble. That marked the beginning of the Big Brothers movement.
At around the same time, the members of a group called Ladies of Charity were befriending girls who had come through the New York Children's Court. That group would later become Catholic Big Sisters.
Both groups continued to work independently until 1977, when Big Brothers Association and Big Sisters International joined forces and became Big Brothers Big Sisters of America. And, today, Big Brothers Big Sisters currently operates in all 50 states—and in more than 12 countries around the world.
In San Diego, BBBS of SDC began in the elevator of the U.S. Grant Hotel, when San Diego Union writer Frank Rhodes asked Mr. Jack Levin about the meaning behind his lapel pin. Hours later, the men were still discussing the Big Brothers of Los Angeles agencies and their mission to mentor young men facing adversity. Realizing no such agency existed here; they became inspired to bring the Big Brothers concept to San Diego. Levin quickly asked his business partner, Ben Townes, to get involved, paving the way for the one-to-one mentoring model still serving the county today. Since then, Big Brothers Big Sisters has served tens-of-thousands of children in San Diego, providing them with caring mentors and in turn, changing their lives.
Fitting neatly into The Entertainer's main focus on quality entertainment, BBBS of SDC also has a reputation on putting on some awesome fundraising events; the types that make it really easy to give to this worthiest of causes.  And on January 26th, they will do just that (again), as the sky-level University Club Atop Symphony Towers will be the host site for the latest cool event; The Big Brothers Big Sisters 2nd Annual Casino Royale Poker Tournament.
It's the perfect setting for a night of poker, cocktails and great company. Your ticket will includes poker buy-in (if you choose to play), appetizers and beer/wine (cocktails are available for purchase). Plus there will be raffles, prizes, and much more.
Space is limited, so I wouldn't wait. For more information, you can go to sdbigs.org.