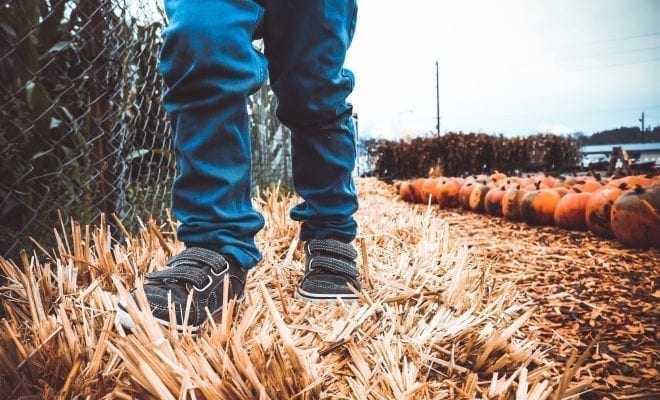 Entertainment & Events
Best Pumpkin Patches to Celebrate Fall
By
|
It's mid October and you still haven't gone to the pumpkin patch? Pumpkin patches pop up every crisp Halloween season and is the perfect place to buy your pumpkin for carvings. Pumpkin patches have gotten more creative over the years and some have carnival games as well as live animals there to keep the little ones entertained. San Diego has a numerous amount of patches that are just waiting to be visited by you and your friends or family.
Bates Nut Farm creates an environment that will make you nostalgic for your childhood. Year round, this establishment is the perfect place to have a picnic, pet furry animals, and enjoy a simple day in San Diego. Once October hits you the farm transforms into a pumpkin wonderland. You can see the schedule for events here and you can plan your trip ahead of time. Mostly known for their assortment of tasty nuts, this farm is the perfect place to take your little ones to for a day out, celebrating the upcoming holiday of Halloween. Along with the pumpkin patch, they have hayrides, straw mazes, petting zoos, and pony rides on the weekends. They have all types of pumpkins from the original to the mini's to the Big Macs. This little farm is the perfect place to pick your pumpkins and to take adorable pictures of your little one's running around, or to enjoy an exciting day out with your friends while celebrating the season of Fall.
Del Mar Pumpkin Station Pumpkin Patch is completed with a petting zoo, a game zone, swing rides, giant slides and trampolines, and of course, pumpkins. With an endless amount of activities located at this patch, there is no way you'll kids will want to leave. From exciting and interactive games, to running around all of the future Jack O' Lanterns, this is the perfect place to celebrate a day out in October. You can also make this a school event with an educational school tour, or you can book a private party event. There are many different ways that you can celebrate at this location, whether you want a private party or a simple day out with your children or friends. The patch is open until October 29th which is just around the corner, so make sure to make your way down to the Del Mar Pumpkin Station in search of the perfect Jack O' Lantern.
Oma's Pumpkin Patch is every child's dream, and is the perfect spot to spend a family night. Every child will get a free pumpkin with paid admission, a water bottle, and other little treats. There is also a petting zoo at this location, Milk Bottle Bowling, hay rides, and hay bale mazes. This interactive pumpkin patch will have your little one smiling from ear to ear with excitement. You can make a reservation for a party, school event, or your play group for your kids. Enjoy the adorable goats and help your child pick out the perfect pumpkin for them to take home.
Celebrate Halloween the right way, with a family outing that your little ones won't soon forget.