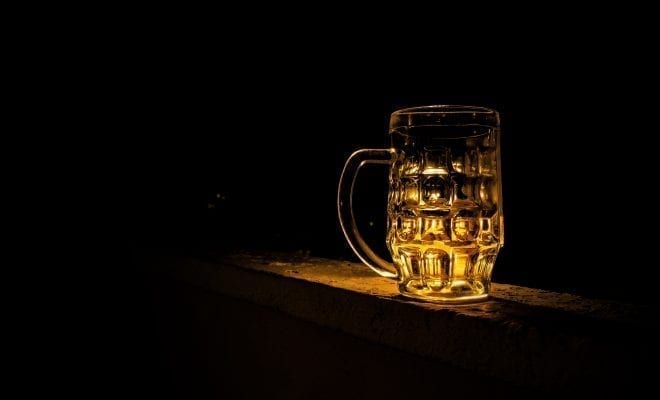 Entertainment & Events
San Diego Beer and Music Festival
By
|
Spend your Halloween weekend right at the San Diego Beer and Music Festival on October 28th, for the Halloween Edition. This special event celebrates your favorite beer and will keep you entertained with live music. This event is in collaboration with Rockstarbeer Productions and many other breweries in the area and the event gives back to the community through the non-profit Craft Gives Back.
With entrance, you will receive unlimited samples of delicious craft beers and you will get to explore a plethora of new beer beverages. You can enjoy the talent of Mickey Avalon and Dirt Nasty, who will be the center of the entertainment. You can dance the night away at Liberty Station to the live music with beer in both hands and your friends surrounding you.
Purchase your general admission tickets for $35 online or $40 at the door, and all of your beer drinking activities will start at 7pm sharp. Your taste buds will be tingling with sour beers, hoppy beers, and everything else that you can imagine. With over 75 craft beers to choose from, you will be faced with some hard decisions as to what beer was your favorite. Or you can treat yourself and purchase a VIP ticket for $50 advance or $60 at the door, along with early admission at 6pm. With VIP you will also be able to taste and sample all the beers that are available and enjoy the live music along with everyone else. If you would like to work along side next to 30 other works who are dedicated to the taste of beer, you can fill out the application to volunteer at this festival here.
Now, this isn't just a festival dedicated to beer, what would a great time be without music there to entertain you? The live performers this year are top notch and are ready to help you have the best Halloween weekend ever. Mickey Avalon is an American rapper who released his first album in 2006, creating deep messages through music and personal experiences. Dirt Nasty, your other source of musical entertainment, was an actor who discovered his passion for music and entertaining. This talented man has a long history of experience in the Hollywood scene and is dedicated to rapping and creating music. Last but not least, Coriander is a cover band that will bring an upbeat energy to your night that will make you want to show off your dance moves. With a range of different songs from different eras, you can definitely expect to hear some of your favorite songs and won't be able to resist the dance floor.
To get yourself excited for all of the beers that will be available, you can check out all of the available breweries and beers here. Have the Halloween weekend you deserve at an event that all of your friends will fall in love with, and create fun memories while starting the holidays off on a positive note. Make sure to buy your tickets ahead of time as well to ensure your entrance.