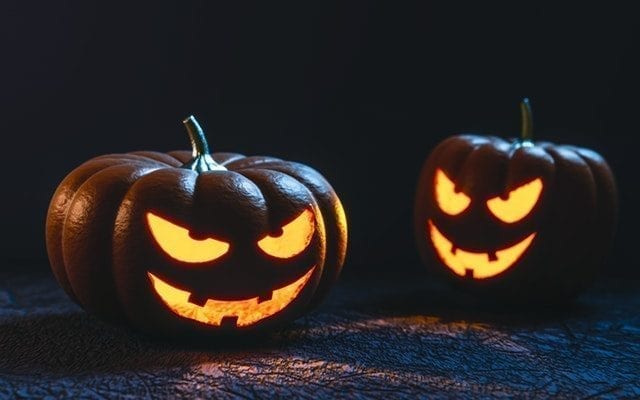 Entertainment & Events
Best Haunted Houses In San Diego
By
|
Fear is something we all deal with differently, but in October, it is mostly regarded with a touch of fun. Why sit on the couch watching a scary movie with your friends when you can go out and experience your fear head on. Haunted houses are a Halloween time staple, and can be a fun way to celebrate the holiday. Nowadays, haunted houses have become more and more complex, with better scares, intricate costumes and makeup, and give you a more authentic experience. No need to travel all the way to Knott's Scary Farm or Universal Studios, San Diego has some fantastic haunted houses for you and friends to experience together.
Located in the heart of San Diego at Westfield Mission Valley, Savage House Haunted Attraction is bringing the first fully themed haunted house attraction to San Diego. Halloween lovers will be pleased to go through a fully-themed haunted house attraction with a story line. It will be as if you are a character in a full featured horror film. The attraction is set in the Early Hills Sanatorium, which was designed to hold the most violent and severe cases of the criminally insane. Due to the high population of unstable patients, the staff have been overwhelmed by those who have been placed there by heinous crimes. As you walk through, you will subjected to the horrors of the patients, and undergo a true test of just how brave you are. The attraction will be available for patrons to enjoy every Thursday-Sunday from the hours of 7-12 p.m until October 31st. Tickets start at $18, and include admission to the horror museum on site as well. Tickets can be purchased here.
In the Gaslamp district, The Haunted Hotel is San Diego's longest running haunted house attraction in San Diego. Voted as one of the top haunted houses in America, The Haunted Hotel is sure to appease even the most seasoned haunted house veterans. Celebrating its 25th anniversary, The Haunted Hotel will be bringing its best yet, with scares for all who enter. The Haunted Hotel will feature the Hellevator, which will plunge patrons into the chaos of the hotel. A zombie infested alley will be sure to scare any zombie fans. If you count clowns as one of your fears, then you might want to stay away from the Clown Subway, which has been named the best haunted room in America. To top off the horror already mentioned above, the Hillbilly Swamp will feature ruthless killers who will be looking to find their next victims in your group. Tickets can be purchased on-site, or online for $19. The Haunted Hotel will be open Sunday-Thursday from 7-11 p.m. and Friday-Saturday 6 p.m. – 1 a.m. and closed M/Tu except 10/24, 10/30, and 10/31. Don't miss out on experiencing one of the top haunted houses in the nation!
Scream Zone will be offering 4 separate attractions that will be sure to strike pure horror into your hearts. Located in Del Mar, Scream Zone is known as being the goriest haunted house attractions in San Diego. The House of Horror features unsettling lighting and pop-out frights, playing on the fear of being trapped. The Haunted Hayride is a ride through horror that is filled with trippy visuals and horrifying clowns and zombies. Karnevil is an attraction that will take through a carnival full of horrors, those who fear clowns beware. The final attraction, The Running Dead, is a full-featured obstacle course complete with ravenous zombies chasing you. Open Friday and Saturday 7-12 and Sunday through Thursday 7-11, don't miss out on this fantastic event. Tickets can be purchased here.