E&L TV
Thirsty Thursday – A Coconut Mojito From Common Theory
By
|
Once again, it's our favorite day of the week: Thirsty Thursday! For this Thursday, we were fortunate enough to meet with Cody again, from the Common Theory Public House. Last time we met with Cody, he made the Jalapeño Fresh and this week he made a Coconut Mojito for us. The Coconut Mojito is the perfect drink to enjoy at home or at the restaurant for any type of weather in San Diego.
Check out how to make the delicious drink here:
The Coconut Mojito has a few key and fresh ingredients that are all accessible for you to attain. It has fresh mint, fresh lime, soju as the base spirit, fresh coconut water, a yogurt beverage, and your basic simple syrup.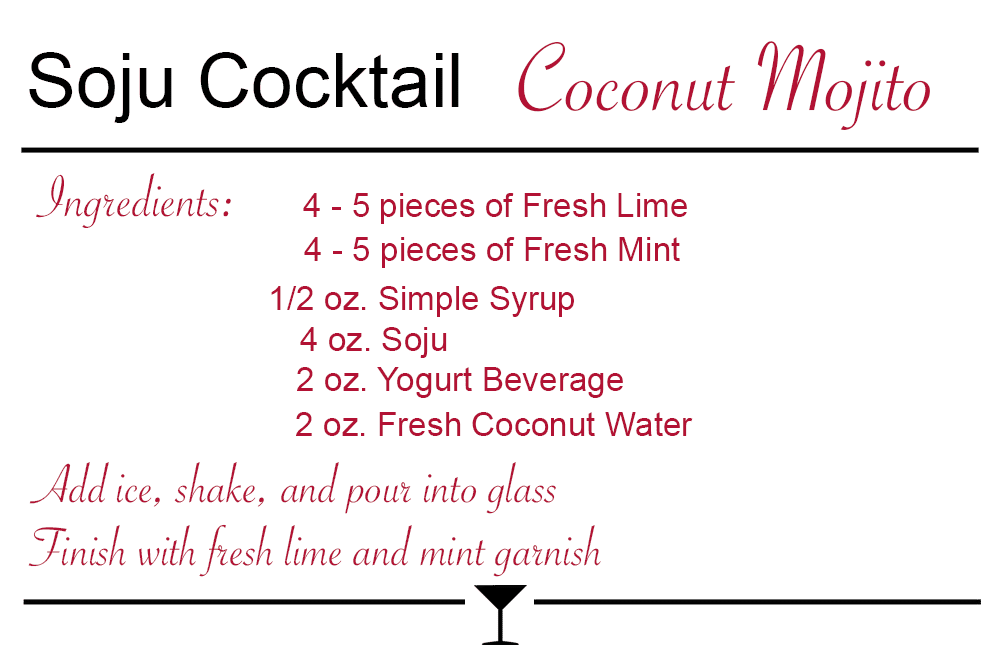 To make the drink, he first muddled four to five pieces of the fresh mint and lime. He added a little bit of simple syrup, which releases some of the flavors of the mint and lime before adding the soju. Then, he added about four ounces of soju in the cocktail and two ounces of the yogurt beverage. He also added that the yogurt beverage can be found in typical Korean bar and is used with many purees.
After that, he added two ounces of fresh coconut water before adding the ice. Then, he gave the drink a couple of hard shakes and poured the final product into the pint glass. He garnished the beverage with fresh mint and lime, so it was dressed to perfection.
Make sure to try out this beverage at home or head to the Common Theory Public House, so that Cody can make it for you. We definitely recommend the Coconut mojito to anyone at anytime of the year. Hang tight until next Thirsty Thursday for another delicious beverage from the best bartenders in San Diego. We won't disappoint!