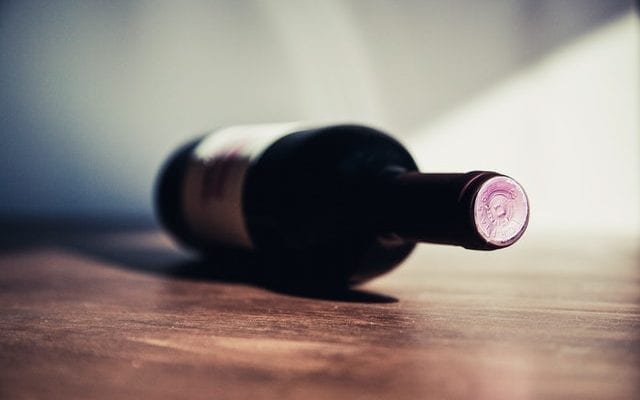 Drinking
Winery Spotlight: Bernardo Winery
By
|
While San Diego is known for its budding craft beer industry, what many people don't know is that there are some amazing wineries here in San Diego. One winery in particular that stands out among the rest is Bernardo Winery. Founded in 1989, it is actually Southern California's oldest operating winery. Since the late 1940's, Bernardo Winery has been a huge supplier of wine in San Diego county. Being a family-owned and operated establishment, check out everything Bernardo Winery has to offer you.
Bernardo Winery is located in North County San Diego in Rancho Bernardo, about 30 minutes from downtown San Diego. Upon arriving, you'll immediately notice how it seems as if you have been transported into an old world village. The winery is surrounded by vineyards, olive trees, gardens, and old style buildings and wine making equipment. This place is different from most wineries, as it comprises of an entire village, complete with boutique shops, coffee roasters, a salon, and cafés.
When visiting Bernardo, it is easy to get lost in the old world vibe of the winery, with its rustic buildings, rich family history, and a busy atmosphere full of happy patrons. At the center of the winery is the tasting room, which features an exceptionally friendly and helpful staff that is there to make sure you enjoy all the of the wine offerings they have. With a quaint look to it, the wine tasting room has an old-school vibe to it, so you know tradition runs deep. With your tasting card, you can take your wine tastes around with through the grounds while you enjoy it.
Bernardo Winery strives to produce the best tasting quality wines available. Through locally grown grapes on their vineyards, they produce many different wines that will appeal to all vino drinkers. The 2017 Vincenzo Bianco is a brand new blend that is a mix between a Viognier and Sauvignon Blanc, with notes of green apple and fresh green pear. For those who love reds, the 2012 Merlot has a robust deep purple color with a hint of blackberry and spice. For those who prefer a sweet wine, Bernardo has seasonal house-made red and rose Sangrias available. You can try out all of these amazing wines by purchasing a tasting for $12, which will give you 5 tastings.
If you get hungry, and I'm sure you will, you'll want to check out Cafe Merlot, which is located near the center of the winery courtyard. The cafe is surrounded by beautiful gardens, which offers beautiful scenery while eating. Cafe Merlot offers breakfasts from Friday to Sunday, and a Jazz Buzz Brunch in Sunday's from 9-1. Live jazz music will be playing on the cafe patio for you to enjoy. Cafe Merlot also offers lunch and dinner, in addition to having a farm bag that you can buy that gives you all the fresh ingredients to make your own home cooked meal.
Kelly Dories, a local resident, told me, "Everytime I go to Bernardo Winery, I am transported back in time. The Winery this amazing feel to it that is just magical. Plus, the wines are always amazing".
Winery reviewer, Josh Prudent, said that Bernardo Winery is a, "truly remarkable winery which is rich in tradition and history, and North County San Diego is lucky to have it".