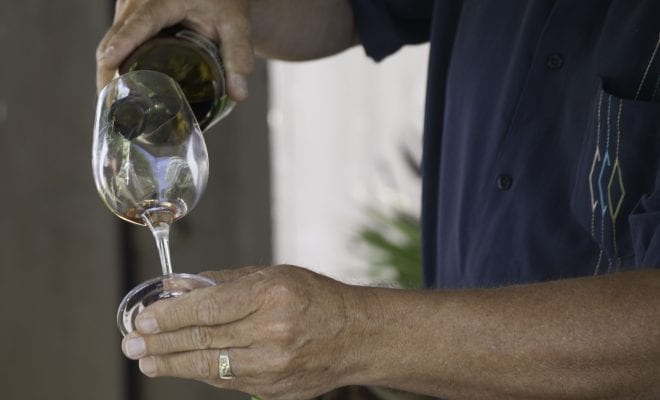 Entertainment & Events
San Diego County Vintners Association To Host Wine & Food Festival on Sunday, April 29
By
|
23rd Annual Wine Tasting Will Feature Local, Award-Winning Wines, Food and Much More
As our motto here at the Entertainer & Lifestyles Magazine clearly states, "We're everything San Diego." And one of San Diego's somewhat well-kept secrets is the region's growing reputation for wine-making, and we will be featuring some of the best wineries in the weeks and months to come. As we began our research, we were pleased to realize that the wines produced in the region are not only very diverse, but very distinguished as well. Believe it or not, there are over 100 artisan and family-owned wineries and vineyards throughout the County. The wide range of microclimates allows for cultivation of a wide variety of grape types, ranging from Albariño and Chardonnay, to Sangiovese and Zinfandel – and almost every varietal in between. And among them are several national and international award-winning wines. Not only that, but these include many very cool spots to visit, taste, eat and be entertained – ranging from stylish urban wineries, to charming winery tasting rooms and picturesque vineyards.
In the meantime, we highly recommend you catch a very special event this weekend; the 23rd Annual Wine & Food Festival this Sunday April 29th, sponsored by San Diego County's best wine makers, the San Diego County Vintners Association. The event will be held from 1 – 4 p.m. at Bernardo Winery, 13330 Paseo Del Verano Norte, San Diego, CA 92128. If you've never been there, the village-like Bernardo Winery will provide the perfect setting to meet regional wine makers, learn more about their craft and San Diego County's rapidly expanding wine scene.
"Our annual festival gives the San Diego County wine community a chance to showcase the award-winning wines being produced throughout our region," says Izaac Villalobos, SDCVA president and Fallbrook Winery general manager. "San Diego was the first county in California to produce wine, and the historic Bernardo Winery is a perfect venue to celebrate that rich heritage."
So check it out. Tickets can be purchased at https://www.brownpapertickets.com/event/3327380. Tickets are only $55 for unlimited wine tasting and a selection of gourmet bites. They also will offer designated driver tickets include food tasting and bottled water for only $25, which is a nice touch, indeed.
And watch for these features in the Entertainer in the near future.