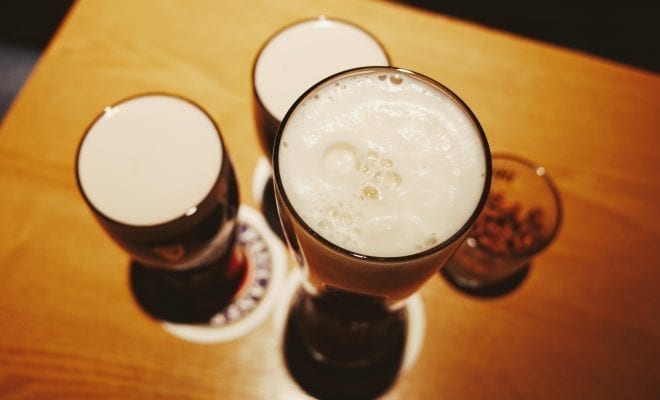 Drinking
The Best Breweries In Vista
By
|
Often considered as the craft beer capital of the world, San Diego is home to many of the finest craft breweries we all have grown to love. There are tons of cities in San Diego that have their own unique breweries, and Vista is a particularly special city. Home to several incredible breweries that are well known throughout the country, Vista is certainly a craft beer location you'll want to visit.
Belching Beaver is an excellent brewery based in Vista that is famous for their signature Peanut Butter Stout. A hearty dessert beer that pairs well with any kind of chocolate cake or chocolate based desserts, it is well loved by many people. Their beers are made with the highest quality ingredients, and all come along with their unique flavors. In addition to their highly regarded Peanut Butter Stout, they also brew several heavier brews for those IPA lovers out there. Their Triple IPA comes in at a whopping 10%, and is sure to pack a punch. They also have a nice selection of blonde and Belgian ales for those who prefer a lighter, more refreshing craft beer. The Antwerp Ace is a great 5.9% selection that pairs well with a burger and fries. If you want to check out Belching Beaver for yourself, check out their website for more information on hours of operation and a peek at their beer menu.
One of my personal favorites in the craft beer community is Mother Earth Brewing Company. With a tap house located in Vista, Mother Earth has been serving up quality craft beer to the surrounding community since 2010. Mother Earth is a family owned and operated brewery, and is credited for breathing life back into the Vista craft beer scene. Their most popular beer, the Cali Creamin, is a vanilla cream ale that is perfectly light and fits perfectly along with the beach and palm tree vibes of San Diego. The Cali Creamin is still my favorite craft beer to this day, and once you try it fresh off the tap, you might come to the same conclusion. They also have a nice west-coast style mosaic IPA called the Boo Koo. Filled with fruity notes and a hint of pine, the light gold color makes it an easy yet complex beer to drink. In addition to their beers available year-round, they have a revolving list of seasonal beers that change, so make to check out Mother Earth soon so you don't miss out!
Another quality brewery in Vista is Lattitude 33. Their Honey Hips ale is a crowd favorite, brewed with honey and spices. The sweetness of it is well-balanced by a distinct citrus note that gives it a soft yet serious kick. It is available year round, and can be purchased in bottles and growlers as well. Their Mangoveza is a truly unique tropical mango IPA, and is brewed in tribute to our South American neighbors. The fruitiness of the beer is accented by a sharp burst of habanero heat, and is certainly different than most IPA crafts. Another standout from Latitude 33 is their Origin pale ale. A traditional ale with refreshing hoppy taste, it is sure to make for a refreshing option. Check out Latitude 33's website for more information.