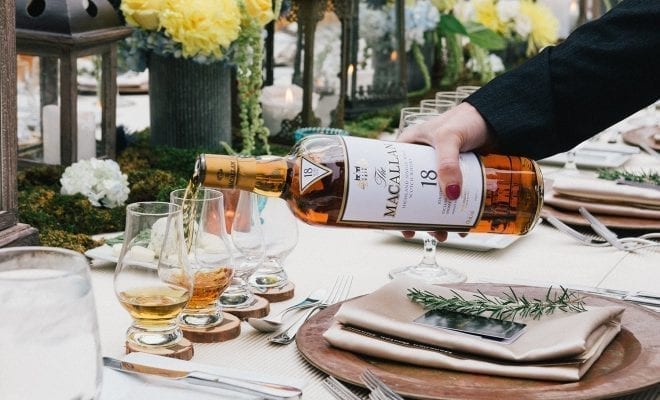 Drinking
Estancia La Jolla: By The Barrel
By
|
For all of those who enjoy fine drinks, good company, and great food, you'll want to check out a brand new series called "By The Barrel" being hosted by the amazing Estancia Hotel located in La Jolla. This incredible event will be kicking off with the first part of its series, focusing on fine scotch and only the best craft beer San Diego has to offer, which will take place on February 2nd.
The event will feature San Diegos's very own Ballast Point, a top-notch brewery that is renowned worldwide for their incredible craft beer, winning numerous awards in the past years. Ballast Point will be bringing some of their finest barrel-aged beers, so you know this isn't any regular craft they offer everywhere else. For those who prefer a bit more bite to their drinks, Macallan whiskey will also be served. Try out their single-malt whiskies, which is the malt against which all others are judged. Enjoy a smooth, flavorful pour that will have you wishing you could enjoy whiskey this good all the time. But I haven't gotten to the best part of: you'll be able to enjoy unlimited samples. While you should always enjoy your drinks responsibly, you won't have to worry about only choosing 1 or 2 to sample.
A fine pour of scotch, or a smooth barrel-aged beer is not complete without a dinner, and Estancia La Jolla does not disappoint when it comes to an amazing meal. Enjoy a family-style dinner, where the courses will paired with the perfect scotch and beer. With meals cooked by their award-winning chefs, you know you're in for a night to remember. While you enjoy your meal, live music will be provided by Highland Way, one of San Diego's best Celtic music bands. With scotch in hand and merry music playing under the stars, you'll feel as if you've been transported to the Scottish highlands.
Interesting conversation will be in no shortage either, as chief ambassadors for Macallan and Ballast Point will be in attendance during the welcome reception. Sip and speak with James Murray, VP of Brewing at Ballast Point, or Kieron Elliot, Macallan Ambassador. This is a great chance to gain insight into some of your favorite alcoholic beverages, and the process behind crafting quality drinks,  so don't miss out in doing so.
Right now, general admission tickets will go on sale for the first part of the By The Barrel Series on January 20th. Tickets will be retail for $125, plus a $5.50 service fee. The ticket will cover all your unlimited samples of scotch and beer, the family-style dinner, as well as valet parking. If you plan on coming with a group of more than 10, then discounted tickets are available for $90 per ticket.
While this is the first part of a five-part series, if you're interested in attending the other 4 parts, you can purchase a series pass, which will end up saving you $200! The other part of the By The Barrel series includes: Trinitas Wine, Taste of Baja, Tequila, and Whiskey and Wine. Each with their own unique selections that will be sure to impress you.