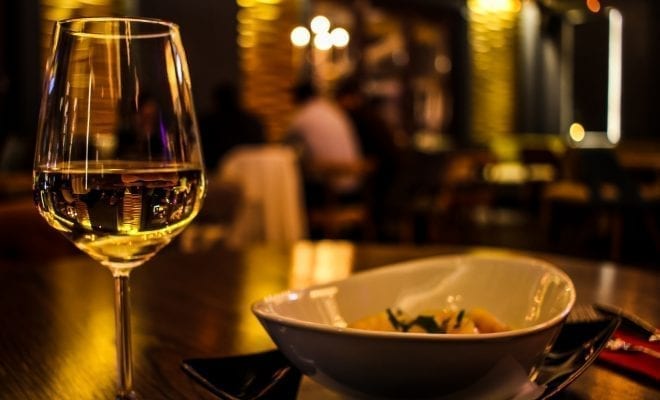 Drinking
Whine Less at Village Vino Wine Bar
By
|
San Diego is home to some of the best bars and night life that locals love being a part of. The Village Vino is a laid back wine bar that has welcoming vibes and delicious wines. The family owned establishment wants you to be able to drink different types of wine that you may have never heard of, at a decent price. Rita Pirkl opened this cozy wine bar in 2012, and it has grown into a comfortable escape, along with providing more than 100 different wines.
Manager and Wine Director Laura McLean says, "Were a family owned and You're going to find things that you don't find anywhere else, on a daily basis we do the research and we want to be competitive with pricing and want to make sure that our guests enjoy what were bringing in."
The Village Vino will also assist you in any of your wine needs, whether it's party planning, planning a get together at the restaurant, or building your very own wine cellar oasis. This is the perfect place to adventure for new wines, and to get a small bite, creating the perfect relaxing get away.  Laura says, "We're here to bring in wine that people aren't familiar with and something they get excited about because they haven't had the opportunity to try it anywhere else."
Shortly after opening in 2015, Village Vino joined BTS Hospitality, a family owned operation that involves catering and other hospitality duties. John Crisafulli is the founder of this organization and has created a company that is known to deliver personality and excellence to the food and beverage industry. Village Vino is a place that goes above and beyond to make sure guests are taken care of, and ensure that everyone is always welcomed. Laura says, "It's really laid back and welcoming, we have wonderful food that our chef Oscar puts together. We work locally and organically and you walk in and are seated right away and want to make you feel welcome at all times."
They will also provide you with wine tips on how to preserve your wine, and how to properly drink it. You can also be a part of an intimate wine tasting session to further discover what your favorite wine truly is. You can be a part of the yearly tastings at the Pinot Tastings, Annual Cabernet Tasting, and much more throughout the year. Join Village Vino for happy hour from 4pm-6pm every Tuesday through Sunday. Experience tasty bites such as Chicken Pesto and Artichoke flatbreads or Shrimp Ceviche. Every dish is made to perfection and will compliment any glass of wine you may be drinking. If you are looking for a new hangout or a new place to explore and call home, Village Vino will allow you to create a home away from home with ease. Enjoy juicy and bold red wines or subtle and sweet whites, while embracing a night out with your friends and relaxing with your favorite glass of wine by your side.