News
San Diego County Craft Breweries Generated $1.8 Billion in 2018
By
|
San Diego is regarded as one of the best craft beer producers in the world. Home to big names like Stone Brewing, Ballast Point, Modern Times, and Karl Strauss has given America's Finest City renowned success in the beer-making industry. Not only are the many excellent craft breweries providing top-tier products, tasting rooms decked out in the latest and trendiest home decor, and coupled with top of the line culinary standouts, they are also responsible for impacting the city's economy.
According to a press release, San Diego County's independent craft brewers had a total economic impact of $1.2 billion in 2018, and posted up a total industry revenue of $848 million. This report was provided by a joint effort between California State University San Marcos Office of Business Research & Analysis and the San Diego Brewers Guild.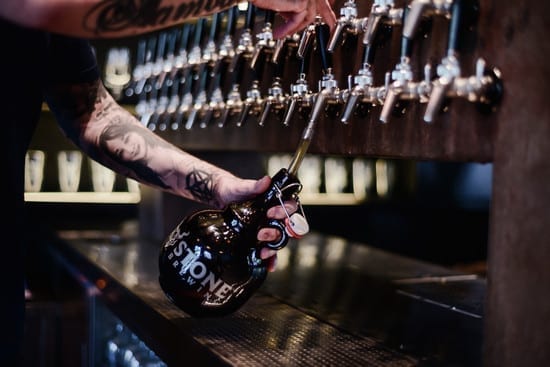 Based on 2018 data, local craft breweries were responsible for providing an estimated 6,480 jobs in San Diego County. This marks a 3% growth rate since 2017, and marks it ahead of other growth industries like sporting and athletic goods. This is also coupled by a total of $5 million in philanthropic contributions by San Diego independent craft brewers in support of nonprofit organizations.
"When consumers consider purchasing beer, we want them to understand the importance of consciously choosing local, independent craft brands," said Todd Colburn, secretary of the San Diego Brewers Guild and adjunct professor at CSUSM, via a statement. "The San Diego Brewers Guild is committed to educating consumers and promoting the value of San Diego-brewed indie beer because the county's craft brewing community is a driving force for the local economy on multiple levels. This is an industry that consistently reciprocates by giving back to our region, and we proudly emphasize the relevance of our longstanding 'Capital of Craft' moniker."
It is important to note that the report does not include the impact of breweries that do not meet the SDBG's qualifications for being classified as an independent brewery. This would pertain to breweries that have been acquired by beer and beverage conglomerates, which include popular local spots like Ballast Point, Saint Archer Brewery, and 10 Barrel Brewing.
This, however, only makes the overall impact of San Diego County's independent breweries that more impressive. The industry outlook for craft beer in San Diego continues to remain strong for 2019 and beyond, so it seems like we'll continue to wear that Capital of Craft crown with pride.