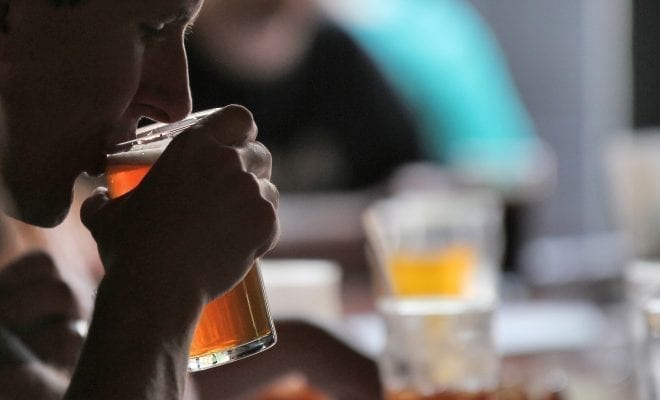 Drinking
Strauss, Stone, and Ballast Point: San Diego's Early Breweries Still Going Strong
By
|
If you are a beer lover, you've come to the right place and you are in for a treat. San Diego is where hundreds of small craft brewers call home. Taking pride in their commitment to the art of creating small batches of great beer without using massive machinery is simply their thing. Because people come from high and low to try each new flavor, these brewers have all the incentive in the world to continue cultivating new recipes to offer. This certainly keeps the customers coming back for more.
Take Karl Strauss for example; opening their doors in 1989 in downtown San Diego, they were one of the city's first craft breweries. Craft beer was a relatively new concept and the public loved it. From there on out, they have kept a fresh menu with new concepts for their fans to come and enjoy often. You can now visit Karl Strauss to enjoy a fabulous brew and a delicious bite to eat in any one of their six locations. If you need a recommendation, Mosaic Session IPA is delicious.
Following shortly after, Stone Brewing Company came along in 1996. The founders were committed to creating a wonderful product while focusing on sustainability. Well, they have certainly achieved their goal. As a local favorite, Stone not only offers a wonderful selection of beer but awesome eats as well. Whether you are visiting their Liberty Station or Escondido location, you are in for a treat. When I visit this rustic beer haven, my favorite beer is their Tangerine Express IPA, which goes fabulously with their fried olives that come served with almonds.
Around the same time in 1996, Ballast Point, another favorite brewery was born. The team started small in the back room of the Home Brew Mart where home brewing supplies are sold. Because of the fabulous beers they produced, they grew out of their space and moved to a larger location in 2004. They still operate out of Home Brew Mart as well. When you think Ballast Point, award winning Sculpin IPA certainly comes to mind. Loved by many, Sculpin is a must try. If you are visiting San Diego, be sure to visit one of their three locations.
Because there are hundreds of craft brewing companies in San Diego of all shapes and sizes, the visiting beer connoisseur will have a full itinerary. See here for a full list of breweries to visit.
---
Jessie Marchese is a native San Diegan with love for health, wellness and good eats. See her lifestyle blog here: www.haveyourcakeandeat.com. She can be reached at jessieemily@gmail.com.
SaveSave
SaveSave