Drinking
Your October San Diego Beer Guide
By
|
With a seemingly endless variety of events happening around San Diego, there is no limit to the amount of fun to be had. And with San Diego being the craft beer capital of the nation, breweries in this town are constantly competing, pumping out new brews, creating crafty collabs, and doing everything they can to be the best. Sure, white claw had its 15 minutes, but craft beer is here to stay. Check out these awesome upcoming beer-tastic events in San Diego you won't want to miss.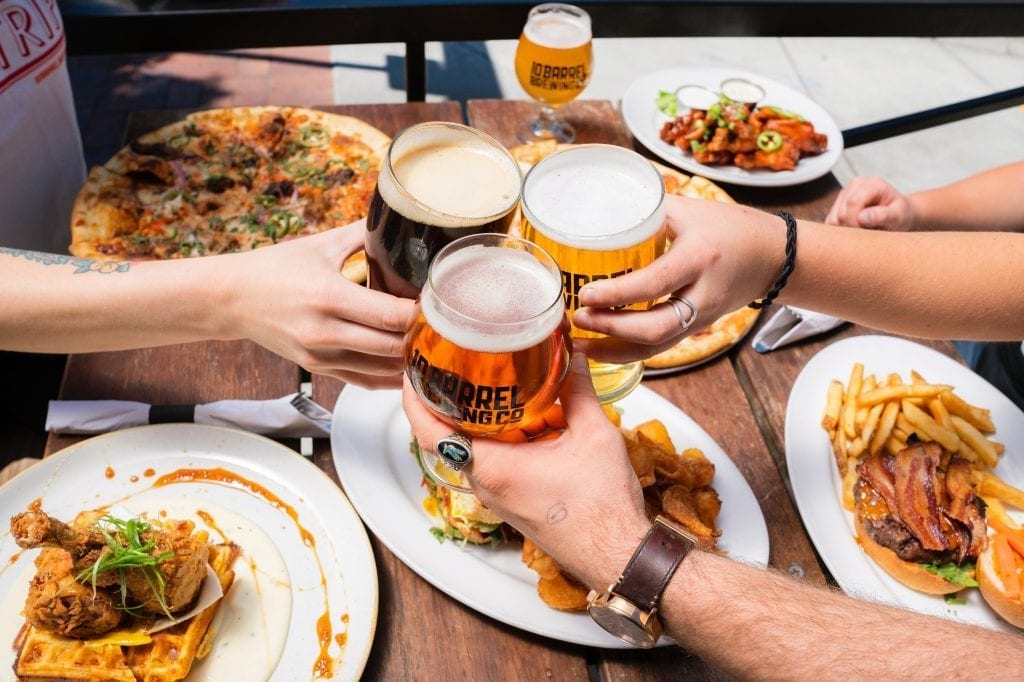 Kicking off with a house-brewed session IPA called 'Afternoon Delight' 10 Barrel will follow up this special release with the 'Sex Panther,' the 'Rich Mahogany,' and a smooth 'Scotch Ale.' Don't miss your chance to stay classy with one of these awesome special brews.
Is there anything better than a cold pint, a piping hot pretzel, and some Monday night football? Come out to Kensington to enjoy all three!
Show Off your Super Smash Bros. skills at 13 Point Brewing Company, and prove once and for all your top-notch prowess of this epic game. The $13 entry ticket will include your first pint of beer!
Get your green thumb on and come out to learn about proper succulent care, while getting creative and potting your very own cute cacti.
Trivia, cold beer, and all you can eat tacos for $10. Sign us up.
Join Societe Brewing for some Bluegrass Yoga with a Gentle Vinyasa class, then enjoy an award-winning craft beer afterward. 
Learn how to make your own Macrame Pumpkin or Plant Hang in this fun 2-hour workshop. Get crafty and creative and enjoy a beer or two while doing so.
San Diego-based band The Sleepwalkers will be performing to celebrate EBW's Haunted Anniversary Party. Bringing their special blend of rock and rock, expect this to be a lively high energy event.
Their second annual Halloween party will be taking place, complete with specialty beers, DJ music, and dancing. Get creative with your costume and you might win best dressed! 
Come celebrate seven years of Belching Beaver at their Halloween party! Come dressed in your best costume, and try out their release of "What's in the Hops?! Hazy IPA. They'll also be pulling out some of the rare cellared beers for a special opportunity to taste them!
Join Cavu Brewing for their Halloween celebration! Be sure to come dressed in your best costumes, and be ready for plenty of beer and yummy snacks.