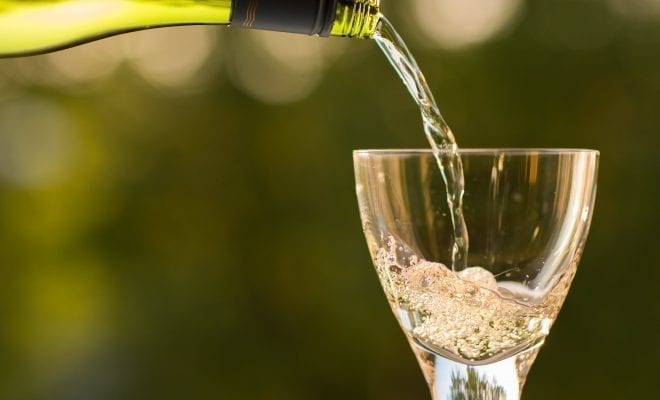 Drinking
Cool Down With These Ultimate Wine Popsicle Recipes
By
|
Put your love for popsicles and wine together to create the ultimate wine popsicle. These treats are the perfect snack for a sunny day at the pool and will keep you refreshed during your summer outings. You can be creative and use your favorite wines and fruits to create your perfect mid day snack.
Sangria Popsicle
Grab your favorite Pinot Grigio wine, two oranges, lemon juice, and syrup. Make sure to also choose your favorite fruit as well to add to the overall sweetness factor of your treat. Choose strawberries or peaches and add it to your mixture. Pour your bottle of wine into a bowl, along with the other ingredients, and add only ½ cup of the syrup. Once everything is added and your fruit is tossed in the liquid, pour into paper cups and freeze for over 2 hours. After this, insert the popsicle sticks and you'll have yourself a perfectly made wine dessert.
Multiple Berry Popsicle
For this particular snack, you'll need Pinot Noir wine. Along with this you'll need 2/3 cups of sugar and 2 cups of water. After this, it's time to be creative and choose from an assortment of berries. Pick anything from raspberries, blackberries, blueberries, or all of them. Once you have all of the necessities, mix everything together and pour them into paper cups. Put the cups into the freezer and after an hour, stick the popsicles sticks into the mixture and continue letting them freeze until solid.
Chocolate Popsicles
If your sweet tooth is craving chocolate, then compliment it with some red wine. These red wine chocolate popsicles will be your ultimate craving this summer. Make sure you have red wine, chocolate chips, and milk. For this particular popsicle, you'll need to heat the red wine for about 10 minutes in a pot, allowing the bitter flavor to decrease. After this, pour some chocolate into the mixture, allowing it to melt. Then, pour this into a separate bowl and add more chocolate chips. Pour the milk in, and fill your paper cups with this chocolate dessert. Let these popsicles freeze over night, and enjoy a tasty treat the next day.
Peach Paradise Popsicles
Fall in love with the fresh taste of peaches by creating a popsicle with a kick. All you'll need is 3 peaches, 1tbsp. Stevia, 3 tbsp. of peach schnapps, and 1 cup of white wine. Choose either a Pinot Grigio for a Moscato for the best burst of flavor. Pour all of your ingredients into a bowl, adding the chunks of peaches last. Blueberries make a nice addition, too. Scoop the liquid into your paper cups and let them freeze for 2-4 hours. Soon you'll have yourself a fruity treat complimented by your favorite wine.
Rose Popsicle
If you love extremely sweet desserts, then this a must-try. You'll need Rose wine, strawberries, sugar, lemon, and vanilla extract. Pour half of the pink wine into a bowl, along with the strawberry chunks, 4tbsp of sugar, lemon juice, and ¼ of vanilla extract. After this, add raspberries if you wish to add more fruit into your mixture. Pour your liquid into paper cups and let them freeze through the night, so you can wake up to your beautiful creations.
Add a sweet wine twist to your usual summer popsicle.