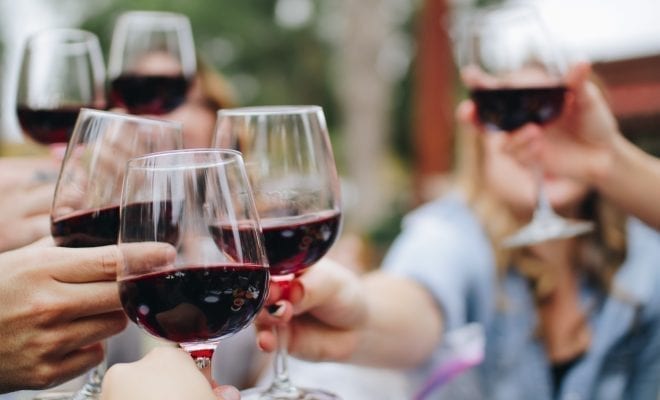 Drinking
Best Wine Tasting Near San Diego
By
|
San Diego has earned a reputation as being one of the finest craft brew capitals in the country, and rightfully so. When it comes to wine, San Diego is no stranger to offering quality wineries and producing some top-notch wines. If you're looking to make a day out sample some fine wine, check out the fantastic wine tastings around San Diego.

13330 Paseo Del Verano Norte, San Diego 92128
Founded in 1889, Bernardo Winery is one of the oldest operating wineries in Southern California. Upon stepping foot on its sprawling property, you'll quickly be taken aback by its Old World Village, complete with tranquil gardens, olive trees, and vineyards. Bernardo Winery is known for its regional varietals, including Cabernet Sauvignon, Petite Syran, Syrah, Merlot, Zinfandel, and more! Tastings are $16 and include 5 tastes from their wine list.
2215 Kettner Blvd, San Diego, CA 92101
Located in an artsy area of Solana Beach, this urban winery is just a few blocks from the beach, in true San Diegan fashion. Carruth sources its grapes from the vineyards of Northern California, but each bottle is made here in San Diego from start to finish. A tasting at Carruth will run you just $15 and includes a sample of six wines. Carruth offers whites, roses, blends, reds, dessert wines. I recommend their Syrah, as it is particularly lovely, with exquisite notes of cherry cola and dark plum.
18750 C Littlepage Rd, Ramona, CA 92065
The Milagro vineyards contain more than 10,00 vines, producing some of the finest wine in San Diego. The 110 acres winery produces 11 different varietals, but only offers a few thousands cases of estate-grown wine per year. Milagro offers reds, whites, and the uncommon Aleatico. Every weekend its tasting room is open, so be sure to check them out to experience their phenomenal wines. Tastings are $12; red and white by the glass only $10-$12.
13455 San Pasqual Rd, Escondido, CA 92025
One of the largest producers of San Diegoan wine, Orfila is located in the gorgeous San Pasqual Valley. Orfila is known for producing award-winning reds like their Pinot Noirs. Orfila offers a sprawling tasting room and patio, with some of the best views of the mountains in all of San Diego. Tastings are $15 per person, with six samples and a signature Logo glass for you to take home.
2906 Carlsbad Blvd, Carlsbad, CA 92008
Located just a block from the beach, Witch Creek produces reds and whites from other regions, bottling them at their location in Carlsbad. Their wine tasting room is open weekly, with a tasting costing only $10 for six samples. Enjoy good wine, good food, and live music, while being only a few steps from the beach.