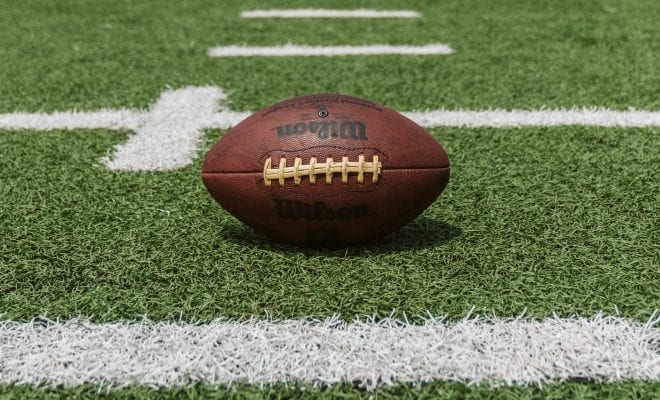 Dining
Where to Watch the Super Bowl in San Diego
By
|
The big game is upon us, and regardless of whether you're team is playing or not, we're betting you'll be watching the Super Bowl. Now is a good time to find the ultimate spot for the big day, and these spots promise to be a good time to celebrate and watch the biggest day in sports.
Barrel Republic – Oceanside, Carlsbad, and Pacific Beach
Why wait for a bartender to pour your beer when you can have ultimate control over your craft beer sippin' experience? Barrel Republic offers over 40 craft beers ready to be self-poured with a quick swipe of a wristband. Each location has plenty of screens for maximum viewing, and they offer some sweet gametime snacks like Tacos and Pretzel Bites with Beer Cheese.
It may be obvious that one of San Diego's best sports bars is an excellent choice for your Super Bowl viewing, but Bub's at the Ballpark is perfect for all things NFL. Located right next to Petco Park, Bub's features communal seating tables, drink specials, and more than 25 screens throughout the bar so you don't miss a single snap.
This multi-level entertainment complex is a premiere part destination just a few blocks from the beach, but it also makes for an excellent spot for sports. With indoor/outdoor seating areas, 38 screens, and plenty of food and drink options, you can't go wrong with Mavericks for your Super Bowl Sunday.
The pinnacle of San Diego social dinings happens to be an all-star spot for sports as well. Catch the big game out on the back lounge, or settle in inside to view the action unfold. The appetizer game here is out of this world, with snacks like Crazy Fries or Bacon Wrapped Chicken Wings to hold you over throughout the game.
The Deck does not mess around when it comes to football, making it a top spot for gameday. They offer a wide variety of food and drink specials, with tasty options like Bacon Wrapped Hot Dogs or Bavarian Pretzels. Be sure to wear your NFL gear, as they have a weekly raffle with prizes.
Settle in for ocean views and a Sunday filled with football, cold drinks, and good food. Serving up authentic Texas-style BBQ and more than 40 beers on tap, Coaster Saloon knows what's up when it comes to having a good time. The game will be playing on their massive projection screen or one of the restaurants 15 screens. Enjoy starters like Coaster's 24 Hr Wings or Texas Nachos, then follow it up with a Saloon Sampler featuring servings of Brisket, Pulled Pork, and Chicken.
If Sports Illustrated says this spot is a Top 10 place to watch the Super Bowl, then you might want to take their word for it. Indulge in an order of Beer Brined Chicken Wings, treat yourself to some Iron Fries, and grab a cold glass of craft while you watch the action unfold on one of the many screens around the restaurant.