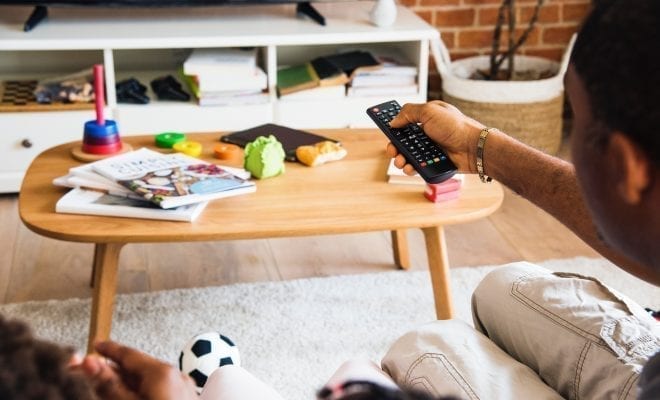 Entertainment & Events
The Super Bowl Commercials that Won This Year
By
|
Whether you like football or not, everyone can agree that the Super Bowl commercials are a fun part of the biggest day in sports. This year, Super Bowl commercials seemed to some much-needed silliness to an otherwise grim start to the new year. 
As always, Super Bowl advertisers were shelling out top dollar for their commercials to run, with some topping out at $5.6 million for a 30-second ad. With premium prices like these, advertisers cradled lofty expectations that millions of viewers would be watching.
For the most part, there were no commercials that really stood out among the wide catalog of memorable ads from over the years. However, there were quite a few that garnered some laughs, tears, or appreciation. Overall, we're just thankful that the game itself was more exciting this year after the snoozefest that played out last year.
Here are the commercials we enjoyed the most –
Jeep
You have to just love anything that Bill Murray appears in, and this spoof of Groundhog Day was just top-notch.
Amazon Alexa
Funny and relatable, Amazon pulled-off a great ad with Ellen DeGeneres and her partner Portia de Rossi, as we are taken through history with the eponymous "Hey Alexa."
Hyundai Sonata
This was the one that gained the most laughs from me, featuring Boston-accented Chris Evans, John Krasinski, and Rachel Dratch. It was genuinely funny, keeping us entertained until the end.
Microsoft
Featuring Katie Sowers, the first woman to coach in the Super Bowl, this ad was a nice tie-in to football, and served as an inspirational message to all.
Google
As an elederly man uses Google to remember his late wife, we are taken through the couples loving history, making for a deeply touching and personal ad using the opening sequence of the movie "Up".
Rocket Mortgage by Quicken Loans
Well, we never thought we'd see a skinny, bald Jason Mamoa, but here we are. The visual gag was hilarious and we were laughing until the end,
Doritos
It's 2020, and a cowboy faceoff between Sam Elliott and Lil' Nas X set to the catchy tune of "Old Town Road" is exactly what we want. Seeing Elliott bust out some moves was a sight to see as well.