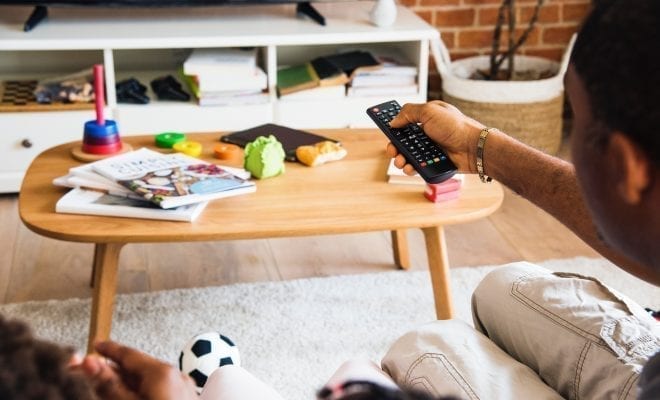 Entertainment & Events
The Best 2019 Super Bowl Commercials
By
|
Okay, let's be honest for a second: Super Bowl LIII sucked. It broke all the Super Bowl records you don't ever want to see broken in a game with such magnitude, including fewest points in a game, fewest touchdowns in a game, and my personal favorite, most consecutive drives by one team ending in a punt. The latter has even gotten many on social media to dub this Super Bowl as the Punt Bowl.

Nevertheless, there is at least one saving grace from this years sad ending to football season. The commercials this year were actually surprisingly good. Some, as always, fell flat, where others shined. Here are some of the standouts.

Bud Light – And now his watch has ended
Continuing on its wildly popular medieval themed commercials, Bud Light hit it out of the park with this Game of Thrones crossover. The production value, the fun cameo, and a dragon all make this one fun exceptionally fun.
T-Mobile – What's for dinner?
A situation we all know too well. Picking out what's for dinner easily ranks as one of the hardest things to do in life. Okay, maybe i'm being a little dramatic, but nonetheless, this commercial definitely brought some laughs, plus they announced free tacos through T-Mobile?
NFL – 100 years
This year, the NFL crushed it with their Super Bowl advertising. Showcasing an NFL gala attended by the biggest names in football turns crazy after Marshawn Lynch fumbles the ball… Full of spectacularly funny moments and amazing cameos from NFL athletes of all eras.
Verizon Wireless- The Coach That Wouldn't Be Here
Say what you want about Verizon, but this commercial featuring Chargers head coach Anthony Lynn is one that will get even the steeliest of people to potentially shed a few tears. It details the story of the first responders that saved Lynn's life after a serious accident, paying tribute to those brave men and women.
Olay – Killer Skin
Starting out like a slasher film, Olay dropped a commercial with some tongue-in-cheek humor about how its lotion can really make you have some killer skin.
Microsoft – We All Win
This touching commercial highlights Microsoft's new Adaptive Controller for the Xbox, focusing on how it has impacted children who are able to use it to play and connect with friends.