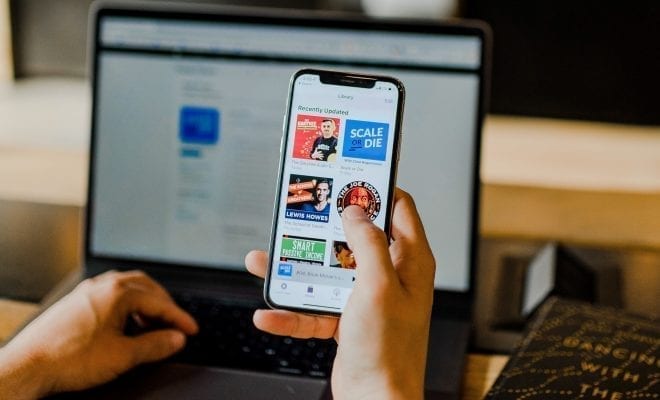 Entertainment & Events
Best New True Crime Podcasts So Far in 2020
By
|
The true-crime podcast wave is showing no signs of slowing down, and 2020 has already brought us some seriously chilling new shows. If you're a true crime nut, you're going to love these new podcasts.
Exploring cold cases is a favored format for true crime podcasts, and Red Ball is a particularly interesting example of this. This four-part series explores the Burger Chef murders, a high-profile case that drew massive media and political attention. The case involved the abduction and subsequent killing of Jayne Friedt, 20, an assistant manager of a fast-food restaurant. After closing one night, Friedt and three other teens were abducted and taken to a remote field, where their bodies were found several days after. The case has remained cold for over four decades.
22 years have passed since the murder of 33-year old Denise Johnson, a night where her body was found inside of a burning house. Investigative journalist Delia D'Ambra revisits her small hometown on the coast of North Carolina to delve into this case, as she reveals new clues and features never-before-heard interviews that potentially shed light on the perpetrator of this heinous crime.
Back in 2002, an unidentified sniper terrorized the people of County, Maryland, as they gunned down 10 residents and critically injured three more. 20 years later, host Tony Harris launches into a reinvestigation of this horrific crime, as he dives into the findings from investigators and journalist of the past. The series poses the shocking question of whether the person who was convicted of these crimes deserves a second chance.
Imagine the shock of finding out that your parents were heavily involved in the drug trade during your childhood? This is exactly the case for host Rainbow Valentine, who explores her history, as she finds out these extent to which she was unwittingly a part of a massive illegal marijuana-distribution ring during the '70s and '80s. This series is a refreshing take on the true-crime genre, skipping out on the murder but exploring an equally fascinating facet of the shadowy world of delinquency.
What happens when the authorities don't believe you have been the victim of an unspeakable crime? In January 2018, Jen Sainato told Louisville police she had been raped. Instead of mobilizing to arrest the suspect, the officer on scene did not believe Sainato's testimony. Subsequent findings of DNA found in her rape kit did not sway detectives, then a prosecutor rejected the case before an arrest was ever considered. Dig explores how rape cases are investigated in the city of Louisville, and how the supposed protections in place for victims aren't as robust as they seem.