Dining
San Diego's Juniper and Ivy Named One of the 100 Best Restaurants in America
By
|
San Diego is a hub of culinary innovation and excellence, being home to countless incredible restaurants headed by exceptionally talented chefs. Recently, OpenTable named San Diego's Juniper and Ivy one of the 100 Best Restaurants in America for a Big Night Out. 
Juniper and Ivy is known for being an unforgettable experience for San Diego locals, and clearly, this sentiment extends to out-of-towners as well. Headed by Executive Chef Anthony Wells, the Juniper and Ivy menu perfectly balances precision and imagination, using only the freshest locally-sourced ingredients. 
Situated in a previously abandoned warehouse on the northern edge of Little Italy, Juniper and Ivy is an expansive fine-dining establishment that is inspired by 'left coast cookery.' The flavors there draw inspiration from Baja to Vancouver, with a rotating menu that features the very best of Southern California.
Signature dishes at Juniper and Ivy include the Smoking Biscuit, Whole Roasted Duck, and the Yodel. Each dish is driven by an all-encompassing love for providing innovative chef-driven technique and artful plating designed for both aesthetics and sharing. The menu is ever-evolving, with the talent behind these incredible dishes pushing for trying new styles, ingredients, and concepts to provide a top-notch experience each time you visit. 
Juniper and Ivy also features an unparalleled award-winning wine list that is backed by a knowledgeable wait staff, all of which have taken the level 1 sommelier test to ensure that each pairing effortlessly complements the food on your plate. They are also prepared to indulge diners who wish to be a bit more bold with their choice of wine and food pairings with rare and unique varietals in their cellars.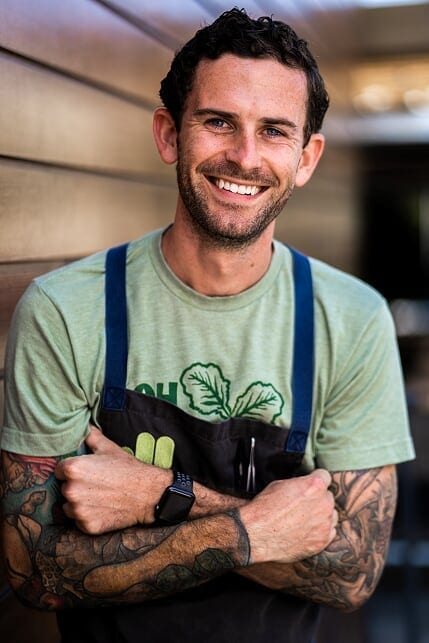 Chef Anthony Wells has been the driving creative force behind Juniper and Ivy since 2017, putting supreme care into each dish. He takes it upon himself to butcher his own lambs, pigs, poultry, and seafood, and prefers to meet the local purveyors of his wares in person to ensure that everything is to the utmost standard of this fine establishment. In true culinarian fashion, Chef Wells is constantly pushing the limits of creativity to make a night out at Juniper and Ivy a truly extraordinary experience.