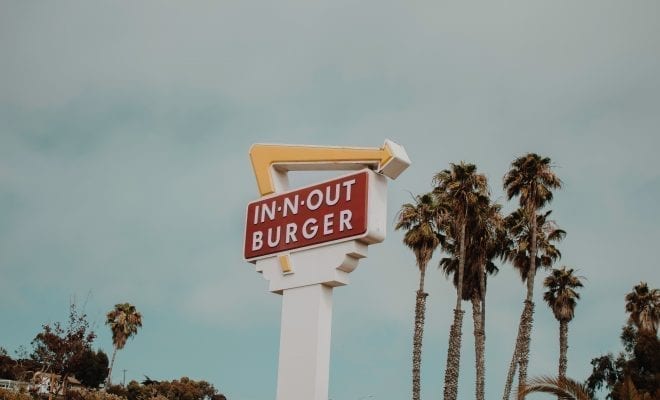 Dining
Our Top Fast Food Picks
By
|
Say what you want about fast food, it has become a pillar in American culture. While yes, fast food is by no means the best of options for leading a healthy lifestyle, indulging yourself every once and a while is by no means going to be the end of the world. I for one find fast food best if treated as a once-in-a-while reward, and let's be honest, who doesn't love french fries? Pushing aside all the negativity surrounding fast food, here are the fast food establishments out there that are actually good. 
Chick-Fil-A
Rated the #1 fast food restaurant in the US, Chick-Fil-A is the undisputed king of anything chicken related. The chicken here is served tender and juicy, seasoned perfectly and fried (or grilled!) to perfection. Not to mention the wide variety of sauces to go along with your meal, Chick-Fil-A hardly feels like a fast food establishment when it comes to both food and service. 
Best item: Spicy Chicken Sandwich
In-N-Out
You'll be hard pressed to find a Californian that doesn't like burgers from In-N-Out. This regional chain of fast food restaurants are located primarily in California (lucky us!) and for more than 70 years, they've been serving some of the best damn burgers you can find out there. It says something when the majority of people can agree that a burger from here is better than most sit-down restaurants. Plus, using never frozen beef and freshly cut potatoes for fries marks In-N-Out as a top-tier fast food option
Best item: Double-Double Animal Style
Taco Bell
With perhaps the biggest improvement of any fast food restaurant, Taco Bell has proven itself to be a clear winner among millennials, and honestly, they deserve it. It's clear that Taco Bell has invested quite a bit in bringing innovative fast food options to the market, with unique creations like the Crunchwrap Supreme and the Doritos Loco Tacos. They've even put a greater emphasis on offering healthier options with their Power Menu featuring lower calorie selections in an attempt to appeal to a wider range of people. Taco Bell has quickly established itself as more than just a fast food restaurant, its appeal has allowed it to evolve into a lifestyle brand.
Best item: Double Cheesy Gordita Crunch
Jersey Mikes
There's no question: Jersey Mikes is the best out there when it comes to fast food sandwiches. It's almost a disservice to even call Jersey Mikes a fast food restaurant, but I digress. From the freshly baked bread to hand-sliced meats and fresh topping ingredients, Jersey Mikes has quickly proven to be at the top of the game. You can't quite beat a simple Italian Sub (#13 for the real ones out there) prepared Mike's Way. Fresh is the best way to describe eating a Jersey Mike's sandwich, something not many fast food restaurants can be described as. 
Best item: #13 Italian on Rosemary Bread
Domino's
If there's something to say about pizza, even when it's not that great, it's still pretty good. This rings true with most delivery pizza joints, but when it comes to Domino's, they've truly upped their pizza game. Domino's ranks above other popular delivery pizza restaurants like Pizza Hut and Papa John's for the following reasons: crust, toppings, and options. Even you weird people who don't eat the crust may think twice about chowing down on this garlic-seasoned goodness. Their topping selection is extensive, and in my experience, they are not shy about loading em' on the pie. Finally, with other non-pizza options like Parmesan Bread Bites, Specialty Chicken, and Cinnamon Bread Twists, you're not going to convince Domino's is anything other than delicious.
Best item: Extravaganzza