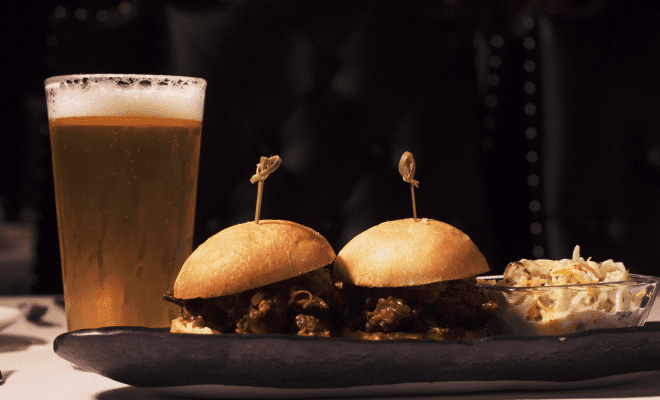 Dining
San Diego Chefs: Chipotle Pork Sliders at Bellamy's
By
|
Happy Thursday San Diegans!
As you may have seen, the SD Entertainer has been working with San Diego's leading Mixologists to bring you the best cocktail recipes San Diego has to offer. This Thursday, we are switching things up by bringing you the best food from the top chefs in the city. First stop on the menu? Bellamy's Restaurant in Escondido featuring Chef Jonathan Freyberg.
Bellamy's is a modern California based restaurant that focuses on French influences for their cuisine. The restaurant prides itself on bringing a farm to table dining experience based on quality food and impressive service. Every guest can enjoy an upscale dining experience in a relaxed atmosphere at Bellamy's.
Working with Executive Chef, Jonathan Freyberg starts us off with some decadent Chipotle Pork Sliders. The chef jumps right in explaining that the Sliders begin with a boneless pork butt that's medium diced and braised. After lightly searing on both sides, the pork is finished off with onions, carrots, garlic and chipotle pepper.
Chef Freyberg then pulls the lightly toasted brioche rolls out of the oven and spreads some signature garlic aioli onto the bun. The garlic aioli consists of garlic, egg yolk and canola oil blend and Dijon mustard.
On the other bun, he applies the jalapeno relish which is a concoction of finely chopped house pickled jalapenos. He tops the bun off with the beautiful slow braised chipotle pork and serves the whole dish with a refreshing beer and a side of Bellamy's home-made coleslaw. Watch the video below!
Stay tuned for more Chef Specials as the Entertainer continues to unravel the world of food and beverage of San Diego.
Bellamy's is located at 417 W Grand Ave, Escondido, CA.