Dining
Mezé Greek Fusion: C'mon Baby Light My Fire
By
|
Fiery, sexy and delicious. The three words that come to mind when thinking about dinner at Mezé Greek Fusion. Located in the heart of The Gaslamp Quarter, this spot will heat things up for you and yours. Mix up the week and add a little spice to a typically monotonous Wednesday by checking out their date night special. For $49 bucks per couple, enjoy a three-course menu and a bottle of wine. Boom.
The venue is warm and cozy but equally vibrant and fun. The dim red lights throughout the restaurant add a sultry vibe to the night. Service is on point and the food – fantastic. We started off with a bottle of house red, a quick toast to not being on the couch and a kiss to seal the deal. Now let's eat.
We kick things off with the cheese saganaki. Pan seared Kasseri cheese, flambéed in brandy tableside and served with warm pita. Was the day bad? Doesn't matter. Your server just flambéed a skillet of hot cheese and you slabbed it on pita. All is forgotten and life is good again. Next order of business is a Greek salad. An extremely generous portion of perfectly dressed romaine lettuce covered in chunks of feta cheese, cucumbers, Kalamata olives, red onions and Roma tomatoes. Another glass of wine each and we're ready for our mains.
This is where it gets interesting. Our server played two roles: part sommelier, part magician. And I also believe he's part psychic? Who knows? His name is Ben Silver and he's awesome. Ask for him when you go and let him do his thing. We were wildly entertained throughout the meal and equally mind blown once we left.
Back to the mains. You choose two of four dishes: Gyro plate, chicken souvlaki, falafel plate or the lamb shank. My better half and I went for the lamb shank and souvlaki. And my God, was that one sexy shank of lamb. The meat fell right off the bone. Braised in a red wine and tomato sauce and served with roasted garlic mashed potatoes and grilled asparagus – this dish was the star of the night. Hints of cinnamon and black pepper added an extra "ooo" and "ahh" with each bite. The chicken souvlaki was tender and juicy. Very flavorful and accompanied by some of the best tzatziki I've had in a hot minute.
A few more sips of wine and after-dinner conversation. Perfect. We were both happy, slightly buzzed and satisfied from our seductive meal. We enjoyed a short walk around Gaslamp and might have accidentally slipped into one last spot for a nightcap before heading home for the night. Opa!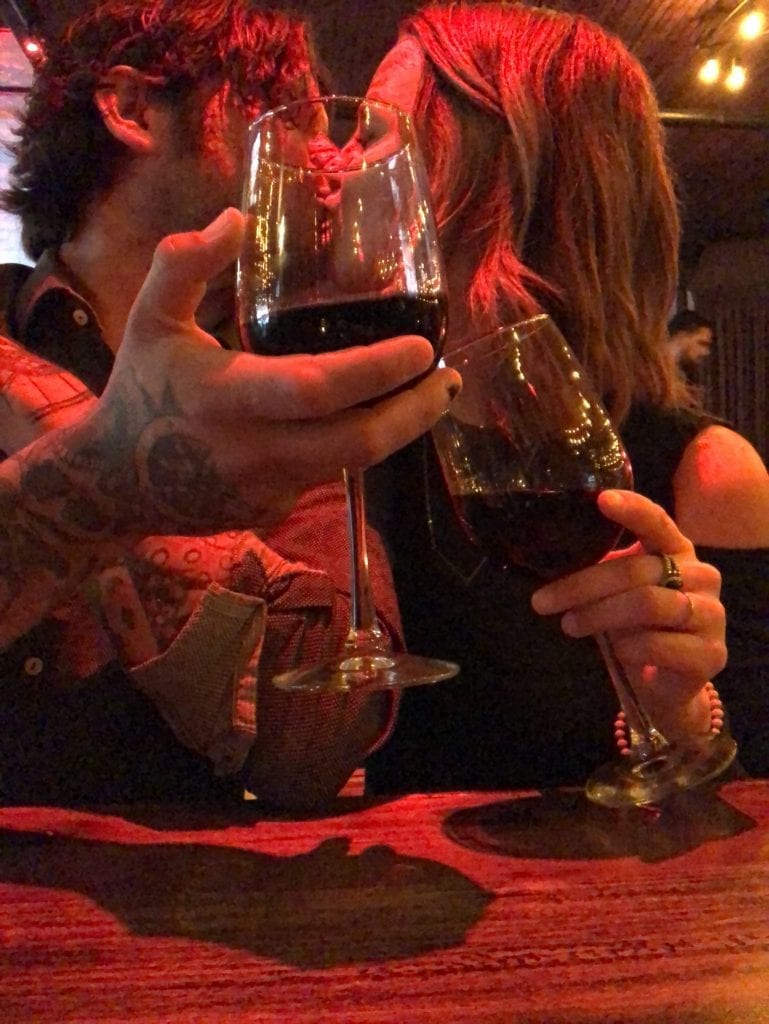 ---
Meze Greek Fusion is located at: 345 Sixth Ave., San Diego, CA 92101
Insta: @Gaslampmeze