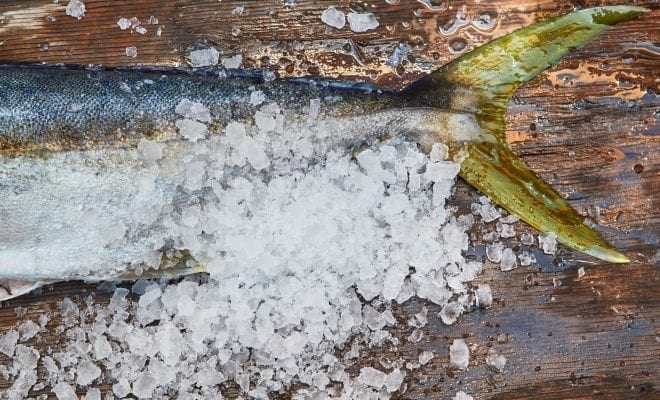 Dining
La Jolla Seafood Gem, El Pescador
By
|
For those lucky enough to live on the outskirts close to the ocean, fresh seafood is much easier to access. From sashimi to perfectly grilled steaks, San Diego definitely has a lot to offer for those who seek a fabulous seafood dish. There are quite a few fish markets where you can purchase fish that were reeled in that very same day. It doesn't get much fresher than that. With seafood, freshness makes a lot of difference. One of San Diego's favorite fish markets offers the best of both worlds; an incredible selection of seafood to purchase and a delicious menu of delectable eats.
El Pescador originated in Del Mar over forty years ago in 1974. Just a couple years later, the current owner Sean Shannon took over. This was in 1978. He opened the doors in La Jolla on Pearl Street across from where the market is located now. It was much smaller back then and only recently migrated. The customer base couldn't get enough of what El Pescador had to offer and they had no choice but to expand.
The restaurant is a must visit. There is a very laid back "La Jolla" feel where you can enjoy a fabulous view of the latest catch, order a craft beer, and enjoy a phenomenal dish. Because everything tastes good, it's best to come with a group. That way you may get a taste of the Clam Chowder to die for, the Cioppino sent from above or perhaps the Blackened Salmon Sandwich, which is my personal favorite. Of course, you can't go wrong with their Fish Taco or Sashimi.
Sean, the owner of El Pescador has owned and operated the local favorite seafood restaurant for many years. It is clear that his focus is and has always been quality over quantity. He does what he loves by selecting great whole fish from local fishermen, handling them each uniquely because all fish are not created equally, and delivering impeccably fresh fish for those who are privileged enough to come in for a visit.
As a local San Diegan, I am lucky to be in proximity. This means I can enjoy what Sean and the crew have to offer often. If you are close and love good seafood, El Pescador should definitely be at the top of your list. If you are planning a trip to San Diego, now you have one more stop to add to your itinerary!
---
Jessie Marchese is a native San Diegan with love for health, wellness and good eats. See her lifestyle blog here: www.haveyourcakeandeat.com. She can be reached at jessieemily@gmail.com.
SaveSave