Dining
Bonjour Foodies, San Diego Restaurant Week is HERE
By
|
Our stomachs have been growling with anticipation for this delicious week to come so we hope you're hungry, because San Diego Restaurant Week has officially arrived. From Sunday, September 22nd – Sunday, September 29th, over 180 restaurants throughout San Diego County will be dishing out exclusive menu options to introduce you to some of the best cuisine that Southern California has to offer. This means no matter where you are in San Diego, a new tasty opportunity awaits.
This is more than just 8 days of incredible discounts, It's Your Week to Remember. Treat yourself and those around you to a new experience. Did you know San Diego Restaurant Week offers both dinner AND lunch options? Spice up your work routine and take full advantage of SDRW by swapping your average everyday packed lunch with a two-course meal for either just $10, $15 or $20 per person. Used to playing the daily chef role in your home? Take some time off and feast on three-course dinners for just $20, $30, $40 or $50 per person. Not only can you enjoy your go-to spots for an unbeatable price, but you can also explore every flavor or type of food there is to offer in your neighborhood. Check out these amazing restaurants found in East County, Central San Diego, and Old Town.
Central San Diego
Et Voilà! is a vibrant neighborhood bistro, located along the North Park corridor. Et Voilà! French Bistro showcases Chef Vincent Viale's talents, mixing French classics with a modern accent. Find local and seasonal products building upon French recipes from various regions such as Steak Frites, Coquilles St. Jacques, and soufflés. Explore the diverse regions of France through a curated wine list, and taste a variety of distinct local ingredients with crafted cocktails. Et Voila! French Bistro is the destination for those looking for a vibrant dining experience, or even for those looking for a simple glass of wine and informal bite at the bar. Click here for their 3-course $40 dinner menu for San Diego Restaurant Week.
Farmer's Bottega is a charming eatery nestled in the trendy Mission Hills of San Diego. It's the newest addition to the owner and Executive Chef Alberto Morreale's repertoire of delectable establishments which also include the Fig Tree Café in Hillcrest and Liberty Station. Chef Morreale has been around the block bringing his culinary skills to many renowned restaurants all across San Diego, but Farmer's Bottega is his greatest masterpiece serving food that is as organic as the vintage reclaimed décor. For Restaurant Week, Farmer's Bottega is offering a $30 3-course dinner menu.
The Smoking Goat is an award-winning bistro located in the heart of North Park, San Diego that has a treasured following among culinary enthusiasts. Inspired by his European Farm-to-Table up-bringing and culinary training at Le Cordon Bleu Paris, Executive Chef and Owner Fred Piehl, marries French cuisine with the bounty of San Diego in a way that is rustic, yet refined, imaginative, yet unpretentious. The Smoking Goat is committed to only serving local, sustainable and organic ingredients to provide guests with a unique culinary experience, reminiscent of the European countryside. Boasting an eclectic and carefully selected wine, beer, aperitif and craft cocktail list with selections, The Smoking Goat specializes in small-production, boutique beverage offerings. Take a look at their 3-course $40 dinner menu here.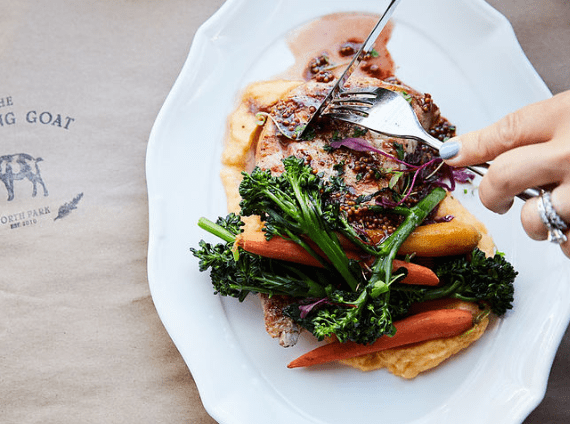 The Patio on Goldfinch is the quintessential Mission Hills neighborhood eatery, offering worldly wines, cool cocktails, craft beers and a chef-inspired, sustainably sourced menu. The open-air eatery includes a heated outdoor patio and is pet friendly. For San Diego Restaurant Week, the Patio on Goldfinch will be offering a $20 2-course lunch menu and a $40 3-course dinner menu.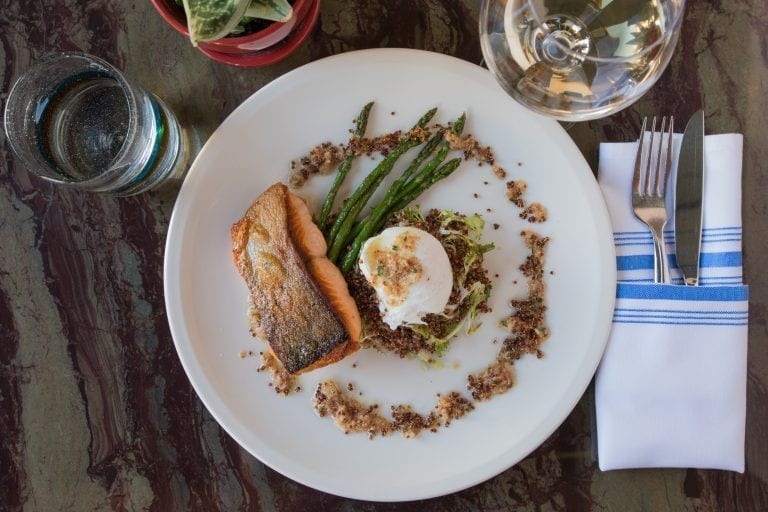 East County
Giardino – Itialian inspired cucina
Located in the middle of Lemon Grove's charming downtown area, Giardino is a welcoming and casual Italian inspired cucina where the neighborhood gathers for fresh and flavorful classic dishes found throughout Italy created by Chef Marco Provino. Giardino's menu consists of flavorful dishes using timeless Italian techniques and fresh ingredients. Guests will find items such as fresh seafood, pastas, handmade pizzas and salads, as well as a variety of elements made fresh in-house, such as pizza dough, pasta, sauces, and desserts. Giardino will be offering a $15 2-course lunch menu and a $30 3-course dinner menu.
BO-Beau Kitchen + Garden is nestled in the heart of La Mesa Village on La Mesa Blvd. The romantic interior described as 'bohemian chic meets industrial elegance,' showcases several unique spaces including an oversized handcrafted bar and an outdoor patio garden adorned with fire pits and lush greenery. Bo-beau's menu presents a handful of familiar items from the original Ocean Beach location as well as their own signature dishes. Guests can enjoy more than 20 local brews on tap while wine lovers are invited to browse through a selection of nearly 50 different varietals. Their 3-course $30 dinner menu can be found here.
Farmer's Table – Sicilian inspired organic cuisine
Open for breakfast, lunch and dinner, Farmer's Table in La Mesa has incorporated innovative spins on time-tested, family recipes that dig down into Sicilian roots. Farmer's Table offers specialties such as wood fired pizzas, organic eggs, and local seasonal vegetables to satisfy every hungry guest. From custom chandeliers and light fixtures to a 1940 tractor in the bar, our décor presents a tasteful arrangement of rough-hewn, vintage details. The bar and seating areas are lit with Einstein bulbs for that extra touch, to enhance your experience with the right kind of ambiance as you spend time eating, drinking and relaxing in the roomy, casual space. For San Diego Restaurant Week, they will be offering a 4-course $40 dinner menu.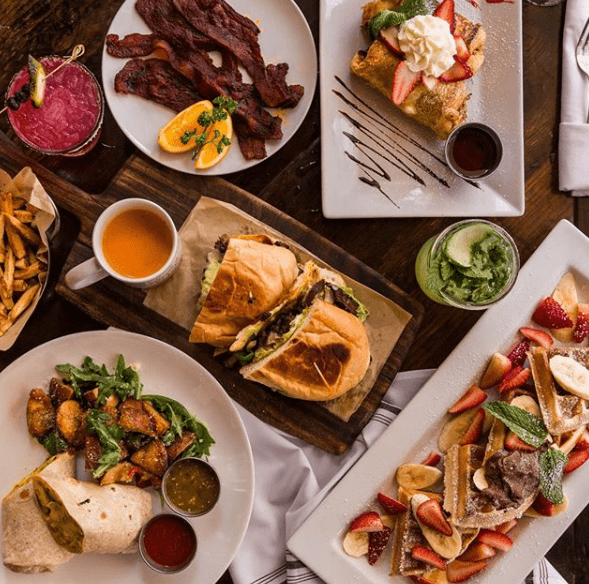 Old Town
La Gran Terraza is an award-winning California bistro and lounge featuring farm-to-table cuisine in the heart of San Diego on the campus of the University of San Diego. Featuring a rustic feel with seasonal plating and stunning views, this USD staple is great for students and foodies alike. Check out their $15 2-course lunch menu and $30 3-course dinner menu for San Diego Restaurant Week.
From mariachis to margaritas, the "fiesta" spirit of Old Mexico lives on at Casa Guadalajara. Presenting an imaginative menu with traditional and contemporary cuisine reflecting dishes of the regional villages of Mexico signature offerings include award-winning seafood dishes, creative chipotle-chili inspired entrees and fresh guacamole. The décor which is reminiscent of a gracious Mexican hacienda creates a spectacular dining experience. They will be serving a 2-course $15 lunch menu and a 3-course $25 dinner menu.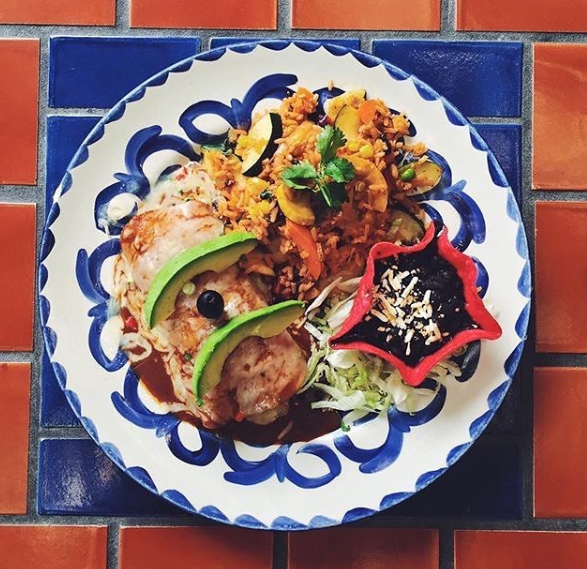 With tons of tasty opportunities, create Your Week to Remember with San Diego Restaurant Week. Participating restaurants will be offering dinner menus for $20, $30, $40 or $50 per person and/or lunch menus for $10, $15 or $20 per person. Tickets are not necessary for this delectable week of discounted dining, but reservations are highly recommended! Visit SanDiegoRestaurantWeek.com for more information, including a list of participating restaurants, or to make your reservations in advance!