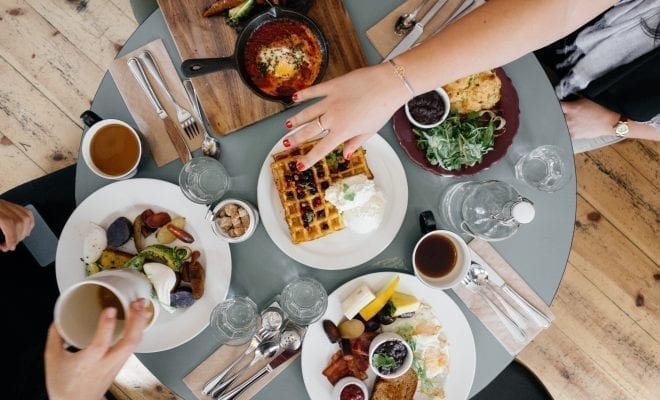 Dining
Top 5 Comfort Food Spots in San Diego
By
|
There's nothing like hearty comfort food to cheer you up and keep your belly full. These homestyle classic spots are known for their delicious meals that are downright good for the soul. Next time you need some good homestyle cooking, these are the places you need to check off your list.
…For Endless Options!
Serving up New York style deli food since 1995, you know you're going to leave Milton's with a full belly and a smile on your face. The majority of the items on the menu are made and baked fresh daily, while meats are flown in fresh from Chicago. You'll find a variety of piled-high plates stacked with endless cuts of meat, and with over 200 options to choose from on the menu, you won't be getting bored of Milton's anytime soon. 
…For Massive Portions!
Specializing in "Twisted Farm Food," you know you're in for some downright good homestyle cooking. They bring farm fresh to the city, putting a fun spin on traditional Midwest recipes. The Sage Fried Chicken is gloriously golden brown seasoned with fresh sage and placed atop a waffle. If you're feeling a bit more traditional, a stack of HH Big Ol' Pancakes is your best bet, served with warm maple syrup and your choice of toppings. 
Soda & Swine – Liberty Station & North Park 
…For Comfort Food with a Twist! Plus, they have vegan options!
Meatballs and marinara are the name of the game at Soda & Swine, and boy oh boy do they do it right. This is a great spot to check out for a hearty meal and some great craft beer. Choose from a variety of uniquely prepared meatballs, whether it be stuffed in a sandwich, and accompanied by a piping hot pile of freshly made spaghetti. Whatever you choose, we can promise you it'll be delicious. 
…For Dessert!
You can't get much closer to get comfort food than Betty's. You're not going to find any pre-made or canned fillings here, as each and every part of items here are made fresh daily. Plus, they make sweet and savory pies, so dinner and dessert is covered. Classic sweet offerings include the Peach Pie and the Pe-Can Pie. For the more savory-minded individual, you can't go wrong with Grandma Lucy's Chicken Pie or Boyd's Break-The-Fast Pie, which is stuffed with eggs, potatoes, turkey, bacon, and smoked poultry sausage.
…For Comfort Food Anytime!
Reminiscent of the classic 24-hour diners of the mid 20th century, Brian's 24 is San Diego's answer for a full serving place where you can grab a bite to eat at any time of the day. Popular for being a the go-to spot to satisfy your comfort meal cravings at any time of day, you're going to find some seriously good eats served here. For breakfast, Biscuits & Gravy Plus is a massive plate of good homestyle cooking that comes along with 2 strips of bacon, 2 biscuits , and 2 eggs are slathered with a thick country gravy. For those late night diner runs, the Chili Cheese Fries are the move, feast on a full pound of fries covered with freshly made chili, cheese, sour cream, and green onions.