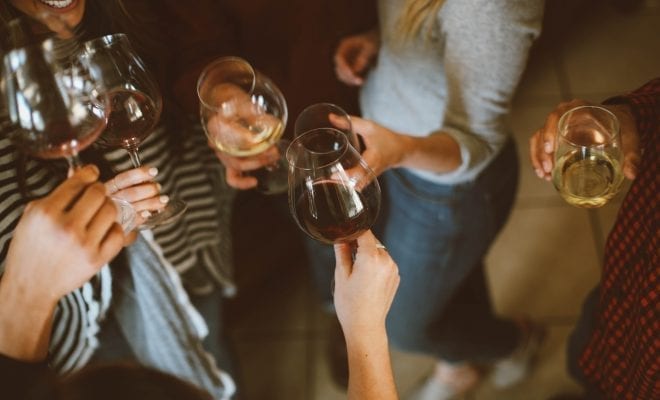 Dining
Best Happy Hour Spots in San Diego
By
|
Ahhh Happy Hour. The magical time where we can unwind from work and enjoy a good drink and a bite with friends and coworkers. No matter what you're looking for, there are some pretty spectacular happy hour deals you need to check out.
Is there anything better than a slice of pizza and a cold beer? We like to think not. Enjoy $2 tequila shooters, $2 off all drafts, $5 Don Julio Tequila and Kettle One Vodka.
Stop at this trendy eatery next time you're in Downtown for some good bites and great drinks. Happy Hour you can snag any drink, draft, or bottled beer for half off, plus you can choose from a solid selection of bar bites at discounted prices, like $6 Buffalo Wings and $4 Tater Tots.
If you need some great Mexican food in your life, Cabo Cantina Happy Hour is the place to be. Enjoy 2 for 1 drinks to go with your freshly crafted tacos.
This joint is the perfect gathering place for good friends and great food. Enjoy $1 off all beer and mixed drinks, or snag a $6 Mule or Art Snobs to go along with some piping hot wings.
This music-focused bar is one of the premier places to grab a bite to eat while enjoying some good music. Happy Hour features 51% off select drinks and appetizers.
With house made roasted meats, chips, fries, and a variety of sauces, 5th Ave is a great place to wind down the day. Enjoy $2 beers, $4 well drinks and select craft beers, and $8 signature cocktails. Pair those with discounted appetizers and you're good to go.
With a simplistic but wonderfully authentic and flavorful Greek menu, this bistro is perfect for any Happy Hour mood. With $3.95 bottled beers, and glasses of wine starting at $5.25, you know you're in for a good time.
This award-winning eatery features a pretty solid Happy Hour menu, with $5 craft beers, $6 Duck Fat Fries, $9 Duck Spring Rolls, and more!
This wonderfully relaxed eatery provides a balanced and casual atmosphere that is perfect for chilling out after a long day. Get $2 off all alcoholic drinks, and $5 off all appetizer plates.
Grab $2 off all beers, wines by the glass, and featured cocktails. There is also a fairly expansive menu for Happy Hour food offerings, like $4 Shooter Oysters, or $8 Peppered Ahi Takoshima.