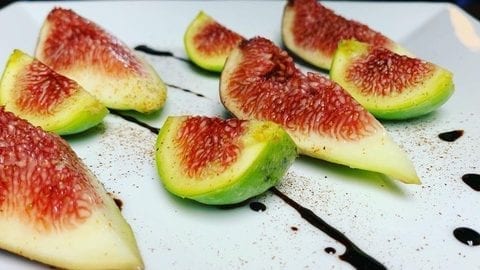 Dining
A Mexican Tasting Menu at Cueva Bar – University Height's Culinary Cave
By
|
It was right around dusk and I had a hankering for an early dinner. I wandered out of Lestat's off Park and hoofed it in search of some comforting grub. First time I sauntered into Cueva Bar was about seven years ago. I opened the door to peek in and heard a friendly voice yell out, "Hola! Que pasa?!" accompanied by a smile for miles. I was sold.
I made my way over to the bar, plopped down and chatted to chef and co-founder Osvaldo "Oz" Blackaller while he started me off with a healthy pour of red wine. I came for the empanadas but lingered around for the conversation. Warm, welcoming and intimate, Cueva Bar is a culinary cave in University Heights. The menu is loaded with delicious tapas like seasonal fruit and manchego cheese empanadas or queso panela fio. And my God – his chimichurri. Take me back for more.
If you haven't had the pleasure, a tasting menu created by chef Oz is a blessing. Be blessed by booking a seat for his Mexican-inspired tasting menu during Farm to Fork Week. Available Wednesday, Sept. 11th through Saturday the 14th with two seatings: 5-6:45 p.m. and 7-8:45 p.m. 
"After a visit to New York City, I came back to San Diego very inspired to start sharing more of my Mexican roots in a fun tasting menu," says chef. He's using well-balanced, local and organic produce. He sources from Two Forks Farm, J.R. Organics, Specialty Produce and Stehly Farms.
"I don't know why I've been holding back for so long, but these past years have been filled with powerful learning experiences. I'm ready to share with San Diego and the world a different side of Mexican food prepared in a cozy, relaxed and inclusive atmosphere without the white table cloth atmosphere."
Tickets can be purchased for $71 per person, excluding gratuity and reservations can be made online. Cueva Bar is located at 2123 Adams Ave, San Diego, CA 92116.