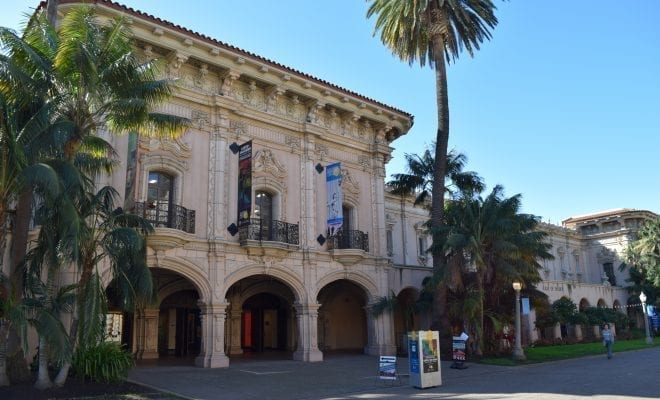 Arts
A New History: Our San Diego, Our Story
By
|
When was the last time you visited the San Diego History Center? In the past few years, the flagship museum in Balboa Park has adopted a more inclusive perspective. In addition to temporary exhibits focused on the LGBTQ+ community and San Diego's pioneer women, they are currently working on creating an exhibit that will explore and celebrate subcultures in the San Diego/Tijuana region from 1960-2000. Themes are going to include skate culture, hip-hop, lowrider art, punk music, street art, and more.
While the temporary exhibits are offering a more diverse perspective on San Diego's past, present, and future, the really exciting news is a new museum experience they are developing. And for this massive undertaking, they are working off of feedback and guidance from all of us in the community. The new museum experience will celebrate what makes San Diego unique, and connects our community together.
Last week, the San Diego History Center and exhibition planning firm Gallagher & Associates hosted a feedback session, getting guidance from the community on early proposals for the new project. The forum, called Your Community/Your Story, presented the information the group had gathered from the community. The overarching purpose of the San Diego History Center, they shared, was to create a world class visitor experience that engages and excites, and also connects the historical past, the dynamic present, and the inclusive future of the San Diego community.
San Diego's unique sense of place arises from the dynamic relationship between its natural landscape, geopolitical location, intersecting cultures, and its inhabitants creative approach to human enterprise.  How did these themes intersect to shape in the past? How are they shaping the community we are today? And more importantly, how is it going to shape the future? What choices are before us that we want to make in the most informed way possible to shape a better future for ourselves, our families, and our neighbors?
One key theme in both the presentation and the community feedback was that San Diego is a multiplicity of identities, so examining how history has played out through diverse experiences is key. San Diego has been a place where diverse people and cultures share, mix, and sometimes conflict. Temporary exhibits can highlight special interest stories or events in a more focused way than the core exhibit. These can also be co-curated with community representatives, or even guest curators, coming from different walks of life. Through the History Center, visitors can find a more complete understanding of the shared histories and to celebrate what makes our region unique.
In the proposal was the idea of creating immersive moments, using technology to recreate moments in history so people can re-experience them and have a more visceral reaction to what has happened in the past. A concept called the History Lab is part of the hands-on proposal. And on the low tech side, offering first person storytelling to share history in a more personal way. As a type of community center, the History Center is going to offer forum and community space in order to be, as one audience member so eloquently put it, "a place where history is not just displayed but a place where history is also made." The History Center is looking for new ways to engage with our place in history. How do you make history come alive? How do you make history feel more relevant?
For more information visit: http://www.sandiegohistory.org/