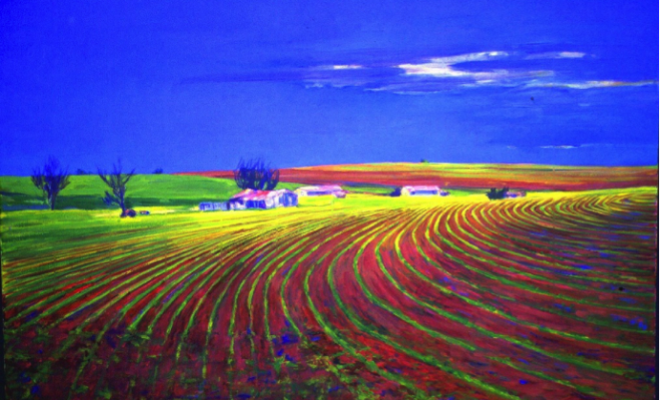 Carol Lindemulder, Texas Tractor
Arts
A Phoenix from the Flames: New Exhibition Rises After California Wildfires
By
|
A vibrant exhibit of impressionist landscape paintings has opened at the San Diego History Center in Balboa Park. The exhibit features Borrego Springs artist Carol Lindemulder. Her oil paintings employ a bold use of color to depict both urban and rural landscapes. Although her paintings are optimistically bright, Lindemulder has faced many challenges, including losing her home, studio and much of her collection in the wildfires that devastated our region.
Carol Lindemulder: Color Story will be on view at the San Diego History Center February 9 – May 5, 2019. Take in the selection of paintings, dating from 1996-2018, that highlight her passion for color and her dedication to preserving history through her art.
"Most of my paintings have a path, a road, a street, a river, place from which we start the adventure. Sometimes the path ends, showing the destination but not actually there. Sometimes the path disappears, leaving a mystery! Sometimes, though the destination is there, a tree, a town, a shore, there still remains the question – proceed or withdraw? The path and the question are always in my mind." – Lindemulder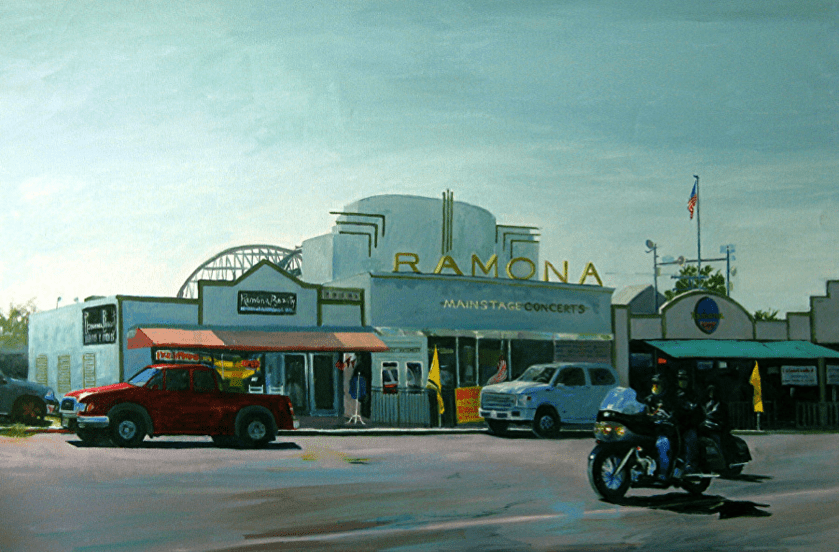 "Carol documents the beauty of the San Diego region through her keen eye and bold use of color. She carries on the tradition of our region's masters in painting the beauty of the landscape," says Bill Lawrence, San Diego History Center's Executive Director and CEO. "Like the Phoenix, Carol has risen from the ashes and presents a visual feast and view of our region that all need to experience. Carol is a passionate historic preservationist, and I am proud to say, a good and very talented friend."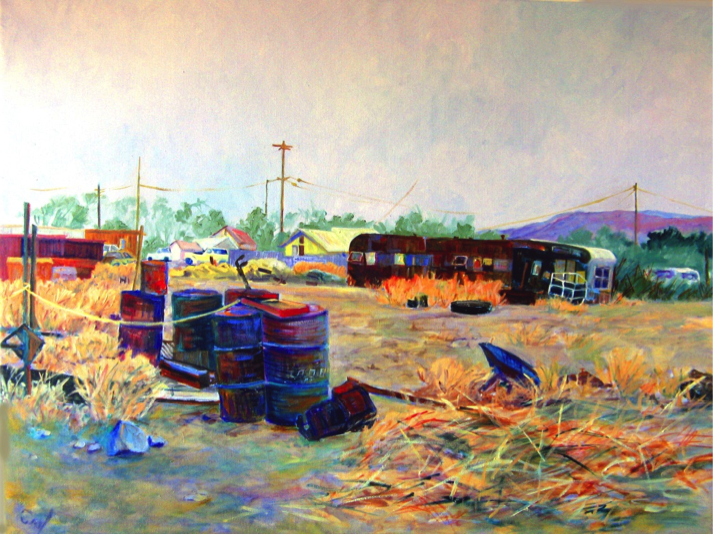 A reception for the exhibition is scheduled for Saturday February 16, 2019 from 4:00 -6:00 pm.  The event is complimentary for San Diego History Center members; $10 for non-members. To find out more, click here.