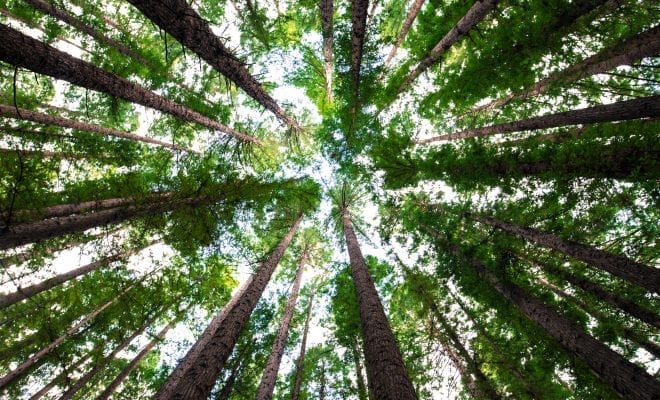 News
YouTuber Announces Fundraising Goal to Plant 20 Million Trees
By
|
Mr. Beast is a popular YouTuber known for his philanthropic stunts. His latest plan has him partnering with 600 YouTubers to take on their greatest challenge yet: raising $20 million by the end of the year to plant 20 million trees. 
Jimmy Donaldson, a.k.a. Mr. Beast has garnered a successful channel by giving away thousands of dollars to those in need and posting the charitable acts on YouTube. Now, he has gained the attention of major YouTubers who are lending support to this cause. Donaldson has described the act as the "largest YouTube collaboration of all time." 
The plan will involve other YouTubers posting videos discussing the initiative using the hashtag – #TeamTrees – and asking viewers to donate. The goal is to flood the website with as many fundraising videos as possible so the message can spread quickly. YouTube has confirmed it will be covering all transaction fees made on the platform. 
The idea for this first arose when Donaldson and his friends attempted to plant as many trees as possible in one day. Their group was only able to plant 300 trees, but their efforts led fans on YouTube, Reddit, and Twitter to suggest planting 20 million trees to celebrate reaching 20 million subscribers.
The spark had been ignited, and Donaldson took to partnering with the Arbor Day Foundation, one of the largest conservation organizations dedicated to planting trees. The Foundation is already in the midst of its own challenge to plant 100 million trees by 2022, so the #TeamTrees movement was an easy decision to undertake.
The movement has picked up considerable steam, with Tesla and SpaceX chief Elon Musk pledging to donate $1 million, or 1 million trees, to the campaign. Other notable contributions include $150,000 from Twitter CEO, Jack Dorsey, and $100,001 from record producer, Alan Walker.
Tree planting will begin in January 2020, according to the project website. The goal is to have all 20 million trees planted no later than December 2022. The Arbor Day Foundation takes great care in adhering to local conditions and forest plans, so many of the trees will be planted in National Parks.