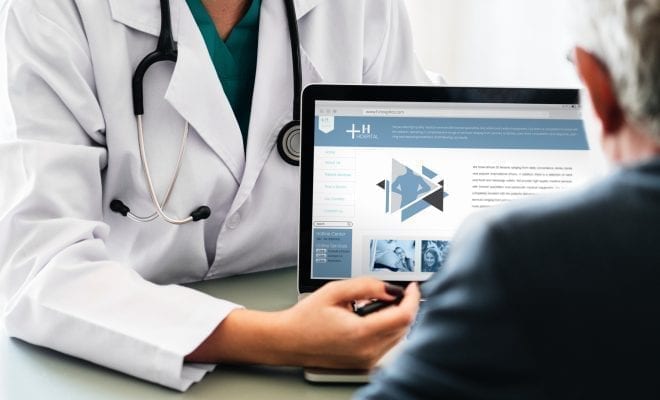 News
Walmart Makes Moves to Further Position Itself in Healthcare
By
|
Major companies in the U.S. are looking to get their slice of the multi-trillion dollar healthcare market, with Walmart joining the likes of Amazon and Google in search of breaking into this industry. The retail giant, who markets itself as the "Everyday Low Price" leader is beginning to bolster its position in the healthcare sector after inking a massive deal with Anthem, one of the nation's largest insurers.
The move is to entice more Medicare enrollees to purchase over-the-counter medications at its stores. They've even hired a former Humana executive, Sean Slovenski, to spearhead their new health and wellness division. Walmart isn't alone in this; competitors Amazon and CVS are making moves to elevate their position in the healthcare sector as well.
Walmart boasts over 140 million weekly customers, and top-level executives hope to leverage these relationships into providing lower cost health services, including primary care, nutrition consulting, chronic disease management, and even cheaper medications. Walmart CEO Greg Foran said in a statement, "Because of its strategic importance, we've decided to put more focus on our Health & Wellness business in the near term."
This means that Walmart stores could soon have entire areas dedicated to health care, effectively becoming more than just a retail megastore. Walmart locations could offer a full staff of on-call physician assistants, nurse practitioners, and even doctors. 
With thousands of Walmart locations across the country, they hope to be an appealing option for those who need to access medical services and supplies on the go. It will be looking towards serving the Medicare and Medicaid markets since the majority of its customers are senior citizens and lower-income Americans. 
Walmart has even experimented with urgent care clinics, opening 19 Walmart Care Clinic in locations like Georgia, Texas, and South Carolina. With its recent push to serve more affordable health care services to its customers, experts say that more of these clinics could open in locations around the country.