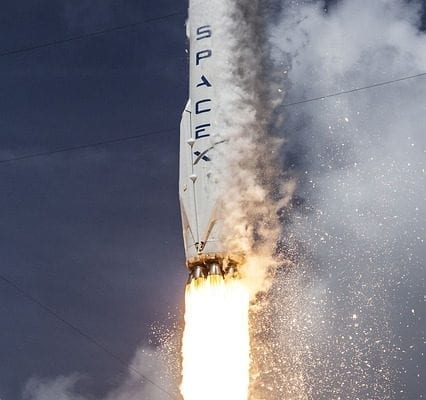 News
SpaceX Announces Japanese Billionaire to Be First Private Tourist to Fly Around the Moon
By
|
At a press conference on Monday, SpaceX chief Elon Musk announced that Japanese billionaire Yusaku Maezawa will be the first person to fly around the moon on a private commercial flight. While the overall price is still undisclosed, Musk said that Maezawa payment would cover a "material percentage" of the estimated $5 billion required to build and develop the rocket needed to make the trip.
Maezawa is well known in Japan as a fashion designer, entrepreneur, art collector, and musician who has used art as a medium to bring peace and love to the world. In the effort to continue this, Maezawa announced that he will be taking six to eight artists to accompany him on this week-long journey around the moon, though the artists have yet to be announced,
I choose to go to the moon, with Artists. #dearMoon https://t.co/ivMypEcWBZ

— Yusaku Maezawa 前澤友作 (@yousuck2020) September 18, 2018
"I want to share these experiences and things with as many people as possible. That is why I choose to go to the moon with artists!" Maezawa says. "There are so many artists with us today that I wish would create amazing works of art for humankind, for children of the next generation. And I wish very much that such artists could go to space, see the moon up close, and the Earth in full view, and create works that reflect their experience." Maezawa cited several prolific examples of art that have been inspired by the moon, including The Beatles song "Mr. Moonlight" and "Starry Night" by Vincent Van Gogh.
The trip is so far slated to take place in 2023, as the primary ship used, the BFR, (I'll leave it to you to ascertain what that stands for) is still under development. The BFR is said to become the main transport vehicle that will be used any future Mars colonization trips that SpaceX hopes to achieve. The BFR is exceptionally large, with a first-stage booster measuring nearly 200 feet tall, with dozens of engines beneath it. With enough thrust to carry nearly a hundred people all the way to Mars, it's safe to say it won't be much of a problem to carry six-eight artists including crew to the moon and back.
— Elon Musk (@elonmusk) September 17, 2018