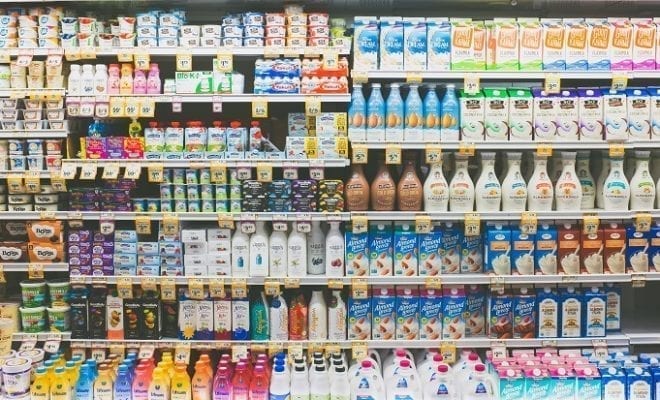 News
Walmart Unveils Cashier-less Concept Store
By
|
Late last year, the first Amazon Go store opened, a revolutionary new cashier-less convenience store where you could simply walk in, grab the items you need, and it would automatically credit to your online account. Walmart, parent company to Sam's Club, is next to dive into the cashier-less store concept market, by unveiling Sam's Club Now, a wholesale bargain store that is completely powered by smartphones.
Sam's Club Now is different from Amazon Go stores in several ways, one being the sheer size of the Dallas, TX location. Measuring an expansive 32,000 square feet in size, patrons will be able to shop by simply using their smartphone to scan each item they wish to purchase into a Sam's Club app. Upon completing their shopping, a QR code is scanned by an employee, and they're free to go.
Sam's Club CEO Jamie Lannone said in a blog post that they are very close to opening the new concept store, which will serve as a technology testing ground for future Sam's Club Now stores. Lannone hopes the cashier-less concept will help normalize this new way to shop retail by simply allowing technology to track and charge you for the items you want to purchase.
She writes in a blog post: "At it's core, Sam's Club Now will be a technology lab that doubles as a life, retail club. It's where we will incubate, test, and refine technologies to help define the future of retail."
In addition to its smartphone-powered item scanning technology, the store will be fitted with more than 700 cameras, along with electronic shelf labels that will instantly update prices, eliminating the need to reprint price stickers and tags when the price of an item changes. Lannone hopes that eventually, Sam's Club Now stores will implement machine learning, artificial intelligence, AR, and robotics to make it the premiere wholesale shopping experience of the future.
While the technology behind this concept store is without a doubt exciting, it sheds light on the concerning matter of the inevitable loss of thousands of cashier jobs. Sam's Club has yet to comment on this matter while this concept store is still in its infancy.
As for Amazon, it's cashier-less Amazon Go stores have been growing rapidly, with six stores popping up in Seattle, Chicago, and San Francisco.