News
NCAA Championship: Villanova wins second national title in three years
By
|
Last night, Villanova officially claimed their place in the elite-level of NCAA college basketball. The No. 1-seeded Wildcats finished their season with a 79-62 win in the championship game against the No. 3 Michigan Wolverines.
This is the second national title that Villanova has claimed in the past three years, and the third in school history. Their last title win ended with spectacular drama when Kris Jenkins drained a deep 3-pointer to give them a win over UNC two years ago. However, their win last night was certainly different, with the Wildcats exercising domination over Michigan. For the entirety of the game, there were few moments, if any, where Villanova fans had doubts in their minds that they would win.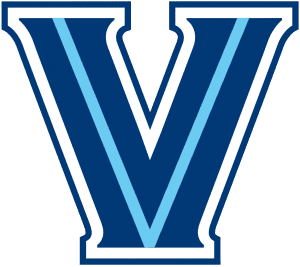 Donte DiVincenzo, a sophomore for Villanova, gave a spectacular performance with a career-high of 31 points and claiming the title Most Outstanding Player. He shattered the previous game record for most points by a non-starter, beating out Luke Hancock's score of 22 in 2013.
At the start of the game, Villanova experienced a bit of a slow offensive start, with Michigan leading 12 to 8. By the end of the half, Villanova dug themselves out of the deficit, carving out a 37-28 lead. Michigan missed the last six shots of the half, with DiVincenzo ascending to block a shot by Wolverines player Simpson.
At the start of the second half, with Michigan still hanging on by a thread, DiVincenzo put the heat on over and over for the remaining play. Around eight minutes left in the second half, the game was essentially over, the damage too great for Michigan to regain their ground against Villanova.
This is coach Jay Wright's second national championship win for Villanova, with him being the eighth coach in Division-I history to accomplish two national title wins in a three-year span.
"When we got to the 2009 Final Four and we lost the first game, I thought that was my shot," Wright said. "I was happy. I was fine. Then, when we won the title and I thought alright, i'm happy and now I just want to make sure the guys graduate and the team stays competitive. This is out of my comprehension."
After the game, Villanova player Brunson said "I just think it starts with Coach Wright and his mentality of recruiting. He recruits great young men, not just on the basketball court, but in the classroom and obviously as a person. We're very intelligent on and off the floor."
The numbers speak for themselves when it comes to describing the amazing season that Villanova was able to cap off with a win. They have proven their talents this season, and have established themselves as a part of NCAA basketball royalty.