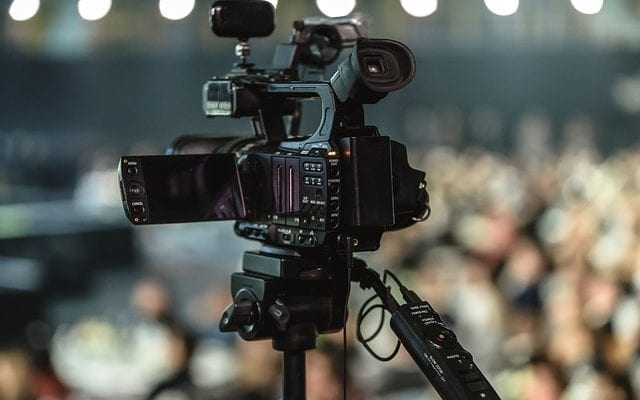 News
Sinclair Broadcasting group has vast influence over local news stations
By
|
A video published over the weekend shows the sweeping influence that Sinclair Broadcasting Group has over local news stations across the country. The video reveals dozens of TV news anchors reciting the exact same script warning against "biased and false news." The disturbing video displays the vast power that Sinclair has over controlling the narrative of nearly 200 local news stations that they have ownership of.
Timothy Burke, the video director of Deadspin, read a report last month that local news anchors felt uncomfortable reading the script warning about fake news and inaccurate reporting. He went on to track down some of the Sinclair affiliated news anchors, who describe the experience as a "forced read."
Sinclair Broadcasting Group is the country's largest broadcaster, owning or operating 193 television stations. They are currently seeking to acquire dozens more with the proposed purchase of Tribune Media. While Sinclair states they simply wanted to warn viewers about the dangers of fake news circulating around the media and social media, it is troubling to see how one company can have such vast influence over our media.
Despite being the country's largest broadcaster, Sinclair is not well known by the average American, with many viewers unaware that Sinclair controls their local news station. Critics have accused the company of using its vast media network to push their political agenda. Sinclair is known for regularly sending video segments to the stations they own, classifying them as "must-runs". They are often comprised of news updates regarding terrorism, pro-Trump commentators, or speeches from company executives.
Scott Livingston, senior Vice President of Sinclair, told the Baltimore Sun that the script was used to demonstrate their "commitment to reporting facts". He added that false stories presented in the media "can result in dangerous consequences."
He continued on saying "We are focused on fact-based reporting. That's our commitment to our communities. That's the goal of these announcements: to reiterate our commitment to reporting facts in the pursuit of truth."
Kirstin Pellizzaro, a former producer for a Sinclair-owned news station in Michigan, told the New York Times "I hope people realize that the journalists are trying their best, and this shouldn't reflect poorly on them. They're just under the corporate umbrella."
According to NPR's media correspondent David Folkenflik on the future plans of the broadcasting group, Sinclair "…will also pull news coverage on those stations in a more conservative direction and explore giving full to rein to those beliefs on national platform."
President Trump tweeted in support of Sinclair, criticizing other news networks for being "among the most dishonest groups of people I have ever dealt with."
There are no Sinclair stations in San Diego, however, Sinclair lists several California stations, including stations in Bakersfield and Fresno.