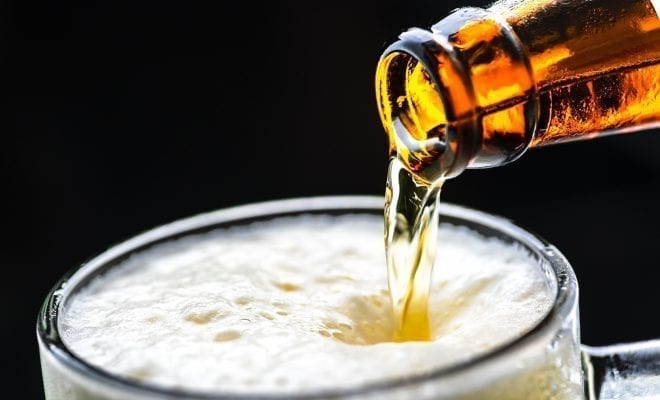 News
Football Fan Turns Beer Money Request Into More Than $1 Million for Children's Charity
By
|
While we live in a time where the constant news cycle is sometimes bogged down with the awful things going on around the world, it's always nice to see something that helps restore your faith in humanity. This was the case when college football fan Carson King was seen at ESPN's College GameDay holding up a sign asking for beer money with his Venmo username underneath. Little did he know his actions would change the lives of many.
The photo of King holding his sign went viral on social media, and soon, he was seeing a flood of donations into his Venmo account. We're talking money that far exceeds the cost of a case of Busch Light, King's drink of choice. Instead of hoarding his newfound wealth, King decided the money would best be utilized in the form of a donation to the University of Iowa Stead Family Children's Hospital.
Catching wind of the story, Busch Light and Venmo decided to match the contribution to the Children's Hospital. On Saturday, during an interview with Fox & Friends, King said he had accumulated more than $800,000 for charity, but a quick peek at his Twitter account shows the current accumulated donations total over $1.13 million.
Of course, seeing your son on national TV requesting beer money is probably not the most proud-parent moment, as was admitted by King's mother. "My mom heard the idea and she's like, 'Oh my gosh, my son's going to be on national television asking for beer money' — you know, proud mom moment," King said sarcastically. "I think it turned into her being okay with it at this point," he added.
King said that his decision to donate to a children's hospital stems from the fact that they "do so much for everyone around the country," while also adding "They do such great work with all the kids and all of their families … obviously, anything you can do to help the kids, you have to do."
If the story ended here, we could still all find hope and inspiration in such a selfless and kind act, but some people thought King deserved a bit of recognition for his actions. That came in the form of Busch Beer promising to send King a year's worth of Busch Light. Referring to him as an "Iowa Legend". To top it all off, Busch memorialized his face on limited-edition cans, making a fitting end to one of the most wholesome stories of the year.