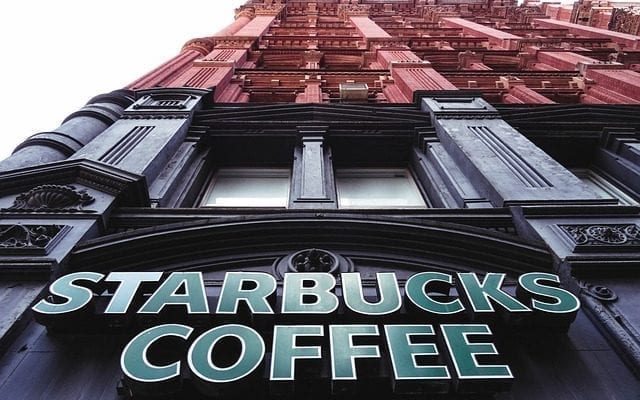 News
Starbucks To Allow Employees to Split Their Time at Non-Profits in New Service Program
By
|
Starbucks is testing a program that will allow employees to begin spending at least half of the workweek at a local nonprofit. 36 Starbucks employees from 13 cities have been selected to be Starbucks Service Fellows to test the program partnered with Points of Light, a nonprofit volunteering group.
The pilot will take place over a six-month trial run, with the employees having the option to spend at least 20 hours per week working for Starbucks, and the other 20 hours at a local organization. Starbucks has long been a supporter of maintaining a strong philanthropic presence in its community, and these employees will have the option choose from a variety of nonprofits, including ones that support veterans, refugees, military families, protecting the environment, and offering disaster relief.
This move has been lauded as a way to ensure employee happiness, according to Virginia Tenpenny, vice president of Global Social Impact at Starbucks and executive director of The Starbucks Foundation. "Our Service Fellows program is an innovative approach that combines work, service and partnerships, a model that will inform how we catalyze our partners and grantees to create enduring change in our communities," Tenpenny said in a release issued Thursday.
Points of Light will be able to fund the 20-hour volunteer weeks through a $1.3 million grant from The Starbucks Foundation, which will also fund over 47 programs across the country. Katherine Ospina, a Starbucks shift supervisor from Florida and one of the participants in this program, said "I've always been very involved in community work and my store manager told me I could not miss this opportunity. I can already see the impact we're going to make as we become more aware of the issues our communities are facing." She will be working on hurricane preparedness and hurricane relief with HandsOn Broward.
If the program is successful, Starbucks will select a new and bigger cohort for 2019, with plans to continue expanding to more locations and employees. This is right on the heels of several other big moves for Starbucks, including opening up the very first Starbucks location where every employee is fluent in American Sign Language near Gallaudet University, a liberal arts institution for the deaf. Starbucks has also bolstered their inclusivity training with employees after an incident in Philadelphia where two African American men were arrested after being denied access to using the bathroom.