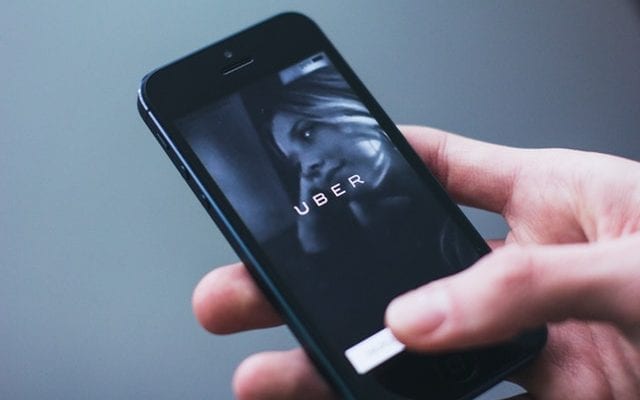 News
Uber Unveils New Plans for an Air Taxi Service
By
|
Uber has grown from its humble beginnings of a simple ride sharing service available in just a few select metropolitan cities, to one of the most widely used services in the world. Always one for innovation, Uber's next step will be to take their transportation service to the skies. At its second Elevate Summit in Los Angeles, Uber unveiled its latest design for an electric vertical takeoff and landing concept. The eVTOL concept will become the future of its urban aviation network that is in the making.
The eVTOL looks to resemble a cross between a drone and a small airplane, with four pairs of rotors providing vertical lift, bringing the vehicle to its cruising altitude, between 1,000 and 2,000 feet. With an all electrical design, the eVTOL will function more quietly and efficiently than traditional helicopter designs. Upon vertical-takeoff, the eVTOL will switch to fixed-wing mechanism, operating at a cruising speed of 150 mph, along with a more efficient range of about 60 miles per charge. Uber has said it expects each "ride" to last an average length of 25 miles, with a 5-minute recharge between trips. This would allow for about 3 hours of continuous operation during peak rush hours.
The interior of the aircraft is designed for up to four passengers, with room for personal bags. It is designed for easy boarding and deplaning, with passengers are kept as far from the rotors and wings as possible. Early models of the eVTOL will be piloted by a human, but Uber has goals of a fully autonomous system powered by AI technology.
Users would hail one of the air taxis just as you would with a normal Uber vehicle. Once called, users would meet the vehicle at an Uber rooftop facility for pickup. CEO Dara Khosrowshahi said in an interview with CBS, "We want to create the network around those vehicles so regular people can take these taxis in the air for longer distances when they want to avoid traffic at affordable prices."
Uber is opening a research center in Paris for its air taxi project.

— Jim Roberts (@nycjim) May 24, 2018
These skysports will be placed at strategic locations around cities so customers can plan their trips accordingly. Uber says that using the skyport model will allow for the company to cut back on noise pollution, trip routing, and flight planning with the Federal Aviation Administration. Khosrowshahi announced that the first demonstration flights will take place in 2020. By 2023, Uber plans to have their UberAir service in operation in partner cities including Los Angeles and Dallas-Fort Worth.
While these are lofty goals for the future of transportation, some experts aren't too convinced they will come to fruition. Dr. Missy Cummings, director of the Humans and Autonomy Laboratory at Duke University told NBC News in an email, "It is one future possibility for transportation, but vertical takeoff and lift aircraft are notoriously difficult to build and operate safely." She added, "given the significant technical risks as well as the regulatory mountain to climb, I doubt their autonomous aircraft vision will come to fruition any time in the foreseeable future."
Until then, Uber has quite a bit on their plate to get this new air taxi service up and running. The company faces massive economic and development challenges, along with a variety of regulatory hurdles to overcome to properly operate so many aircrafts in an urban setting. Still, the concept is incredible to see, and it certainly has the potential to become the future of transportation.