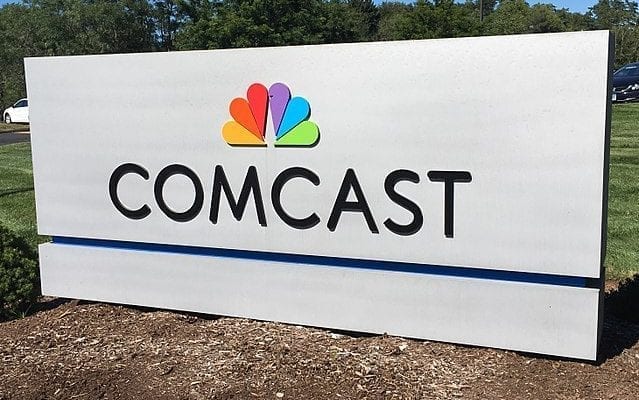 News
Comcast Could Soon Control How Much You Pay to Watch Your Favorite Sports
By
|
With Comcast's plans to purchase 21st Century Fox, the massive merger would result in the cable company having control over the "vast majority" of regional sports networks. This has set off alarms with trade groups who fear this merger will bring too much of American cable networks under one company. With these new sports networks under the Comcast umbrella, it could result in price increases for customers.
These price increases have already happened with Comcast, who uses its ownership of NBC Universal to raise prices for TV watchers who subscribe to other cable companies. Comcast charges other cable operators a fee for access to sports networks owned by Comcast, which is passed onto customers in the form of monthly fee.
Fox currently owns 22 regional sports networks, while Comcast owns just nine. If Comcast outbids Disney for Fox for the $53+ billion deal, which they plan to do in an all cash offer, they will acquire the rights of 24 out of 29 NBA teams, 15 out of 24 NHL teams, and 20 out of 29 MLB teams. This would also include rights to several MLS and major college sports programs. NFL teams are safe from this deal, as they are broadcast on national networks as opposed to regional networks.
While this would obviously provide a disadvantage to customers, it would result in major profits for Comcast. Recently restrained government conditions imposed on Comcast regarding payment increases expired earlier this year, allowing them to raise prices for consumers who wish to watch their favorite programs. According to the American Cable Association, this will allow Comcast "[to be] able to carry NBCU programming at more favorable rates and terms than it charges rivals, Comcast can also harm its competition to totally dominate the market."
Comcast provided Ars Technica with a statement saying "The marketplaces for both video distribution and programming content are incredibly competitive, and this potential deal will enhance that intense competition and benefit consumers." Either way, if the deal goes through, it will most likely face antitrust scrutiny from the Justice Department.